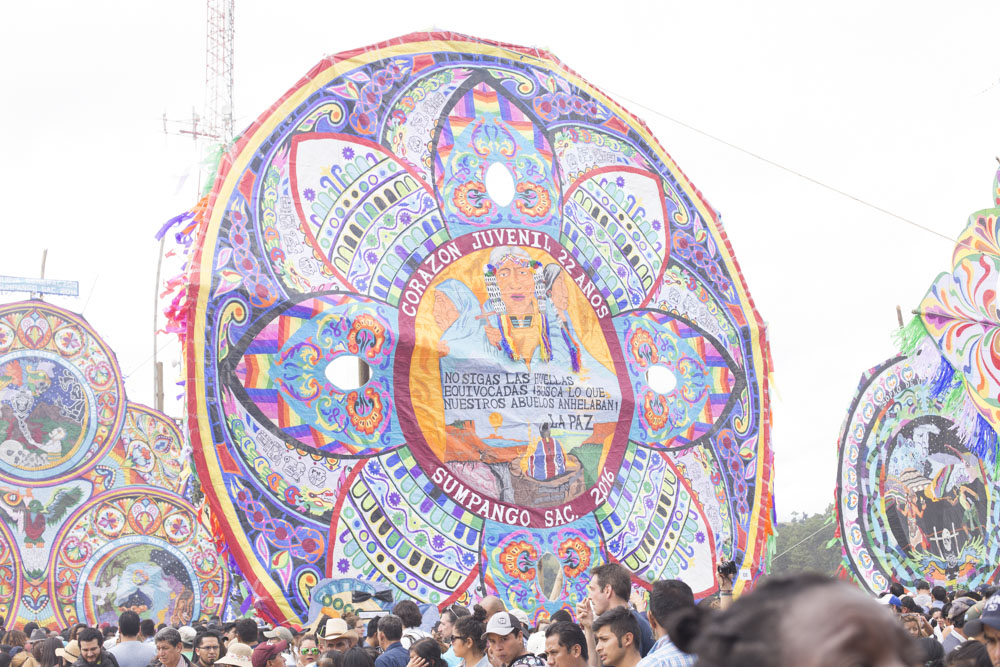 Magical, whimsical, beautiful, mournful, and colorful are just a few words that describe the kite festival in Sumpango, Guatemala. Actually this day is celebrated all over Guatemala, and if you drive around you will see kite festivals going on all over. November 1st marks the recognition of loved ones as well as a friendly competition to see whose kite can fly higher and longer.
If you can make a trip down here solely for Day of the Dead and the Kite Festivals, I recommend it. You will be one in a crowd of people, and I guarantee you will feel a bit claustrophobic, but it will be worth it.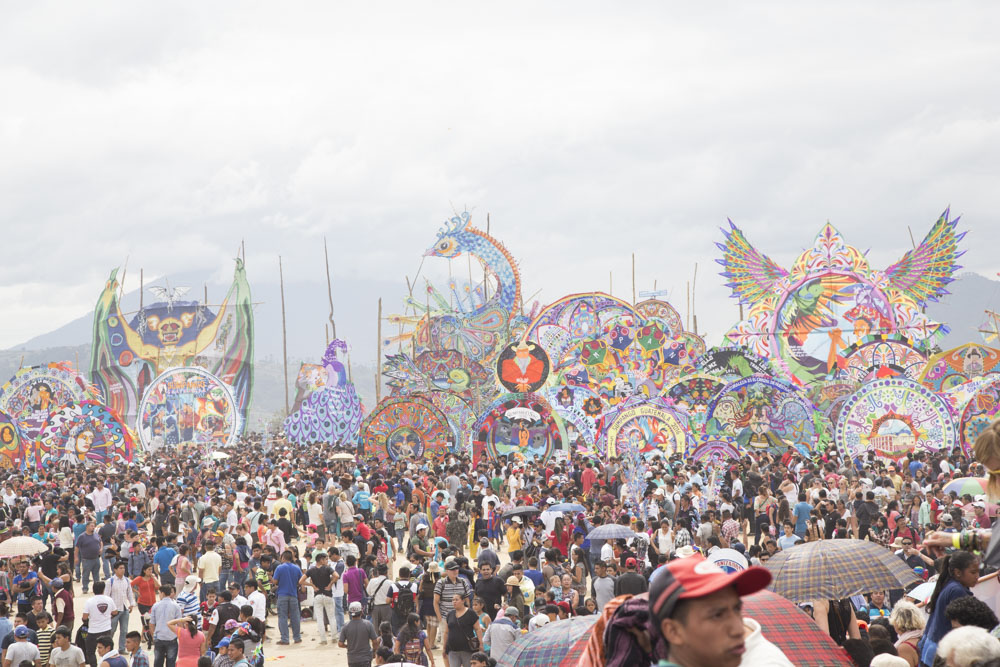 Guatemala is beautiful this time of year, but if you plan on spending a day here, I recommend a hat and sun screen, which I brought neither. An umbrella would work as well, there isn't any shade, at least there wasn't in Sumpango. I got a tiny bit sun burnt but still, wouldn't have missed this day.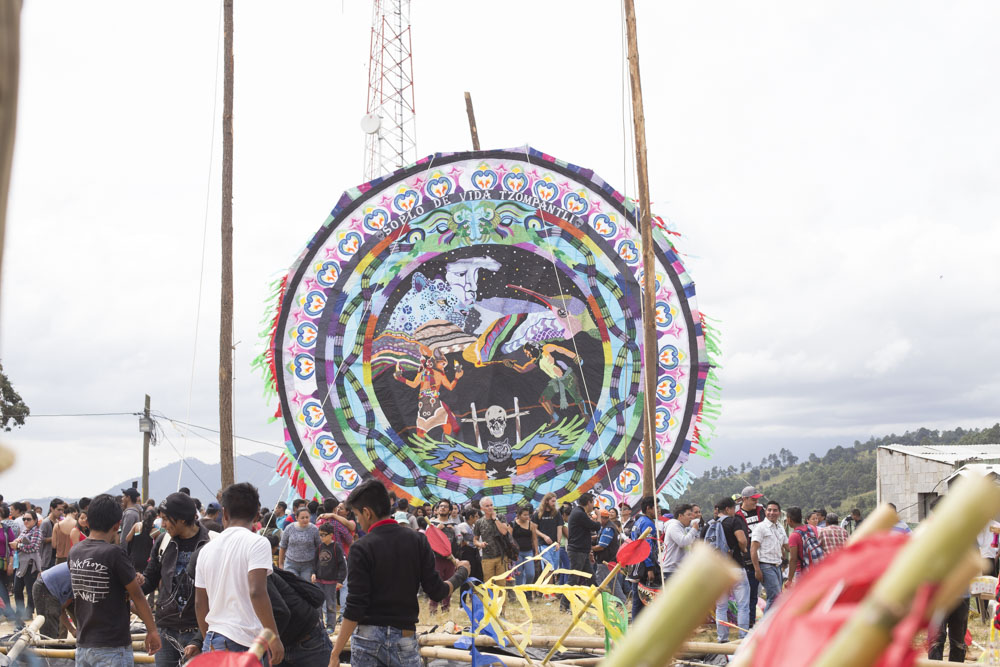 The kites range from small to huge! I was amazed at the fact that even with all the people there, they were still putting together the kites! The really huge ones they didn't fly, as you can see the large bamboo poles wouldn't allow that.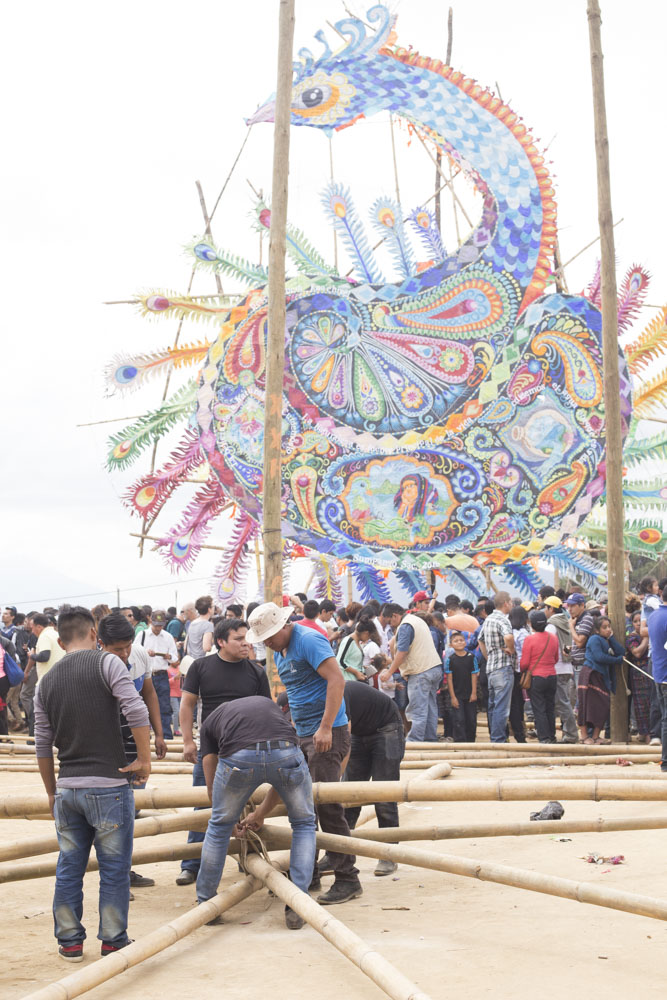 As amazing as the kite festival was in Sumpango, just around the corner from it within walking distance was the cemetery. It melted my heart to see the many children flying kites from the graveyard. Not to mention the flowers and the music, and the food.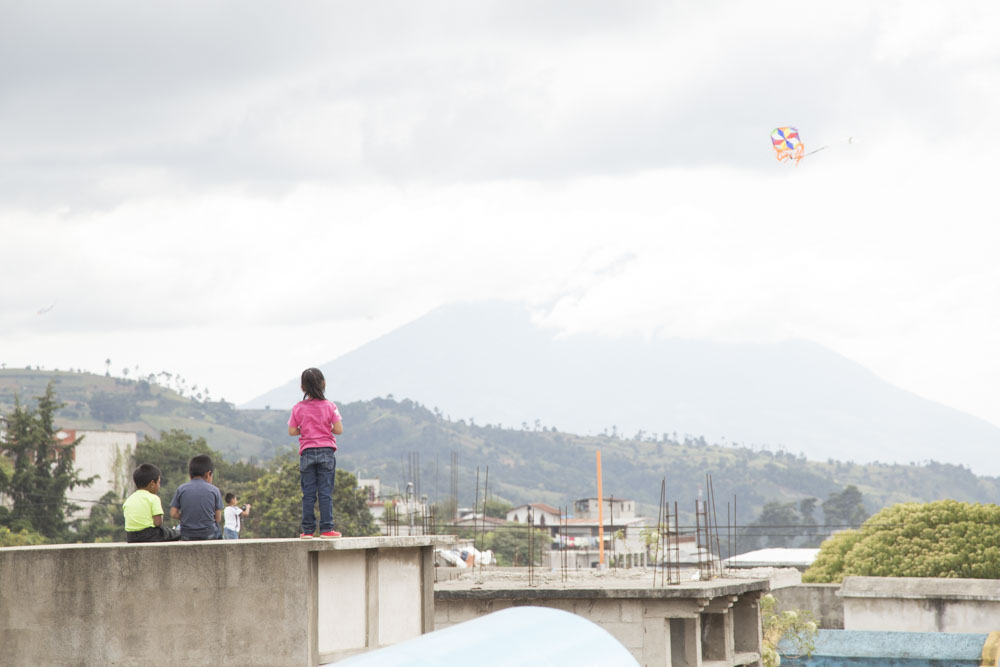 As many people as were there, sitting and watching the festivities at the cemetery site, was actually quite peaceful. I can't imagine how many of the people there to mourn and pay respects to their loved ones felt. I don't know what the traditions are, and I don't pretend to understand what all it took to prepare for the day. I am a foreigner and I just showed up.
This was an incredible and beautiful day. I can't believe I was here for it. It definitely felt like a dream, and quite possibly is now my favorite Holiday in Guatemala.