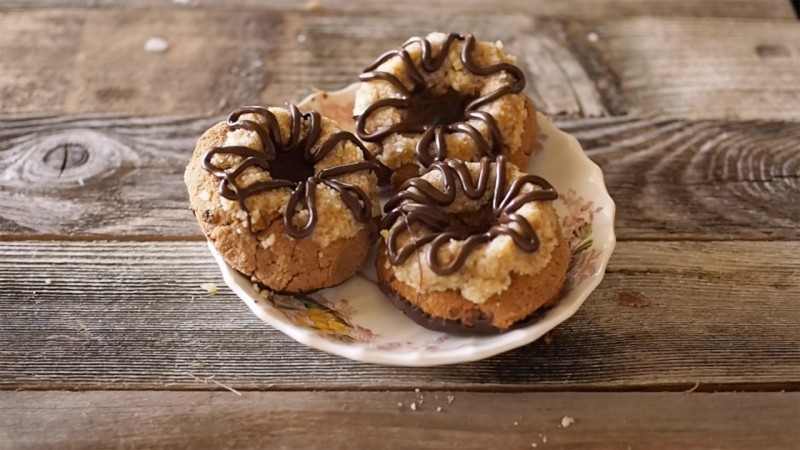 I remember the first time my mom made donuts with me. Rolling out the dough and using the donut hole cutter was my favorite part. I also loved watching the dough puff up as it was fried.
I occasionally love making old fashioned glazed donuts! But to be honest, as much as I love making them, I really love making these Paleo donuts. They are fun to make, I feel like a kid, they taste great, and I don't have to worry about low energy after a sugary treat!
The older I get the more I realize my food needs to work for me, and if it doesn't give me lasting energy, I don't get as much enjoyment out of eating it. It's true.
You will have a blast making these and they taste great!
How to Make Paleo Donuts-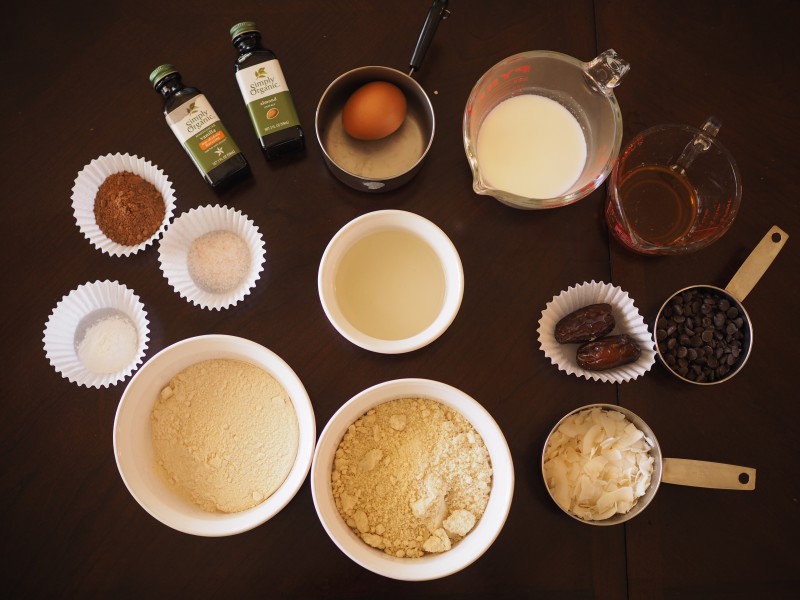 These donuts are healthy, sugar-free, sweetened with raw honey and you don't need a special donut baking sheet! These are incredibly easy to make!
Ingredients:
1 1/4 cup almond flour
1/2 cup coconut flour
1 tsp Pink salt
1 1/2 tsp baking powder
1 1/2 tbs cacao powder
1/2 cup milk (any kind, I used raw milk)
1/2 cup coconut oil
1/4 cup honey (or a bit more if you like sweet)
1 egg
Topping:
2 dates
1/2 cup coconut flakes
1/2 cup chocolate chips (I used stevia sweetened chips)
Mix the ingredients together, then mold into donuts. It's easy, and feels kind of like you are playing with play dough.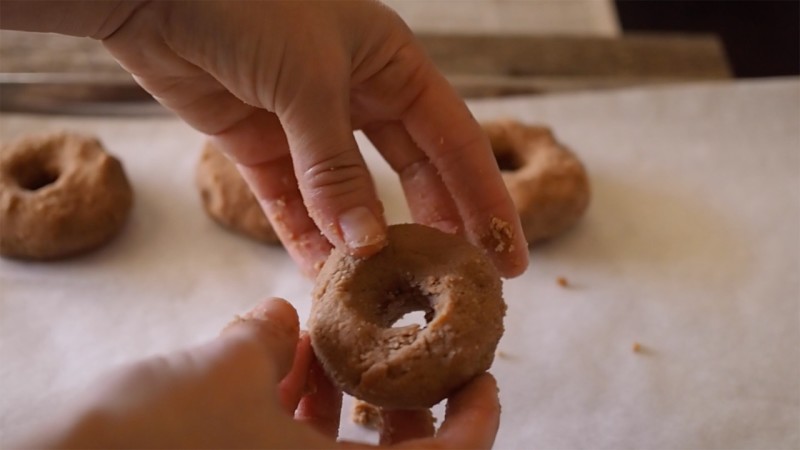 Place all the doughnuts on a baking sheet with parchment or wax paper.
Your doughnuts are ready to back. Set oven to 325 and bake for 20-25 minutes. While they are baking make your topping, mix the dates and coconut flakes together and melt the chocolate.
When you take your doughnuts out of the oven let them cool then dip the bottoms in chocolate. Then allow them to harden in the freezer for a few minutes.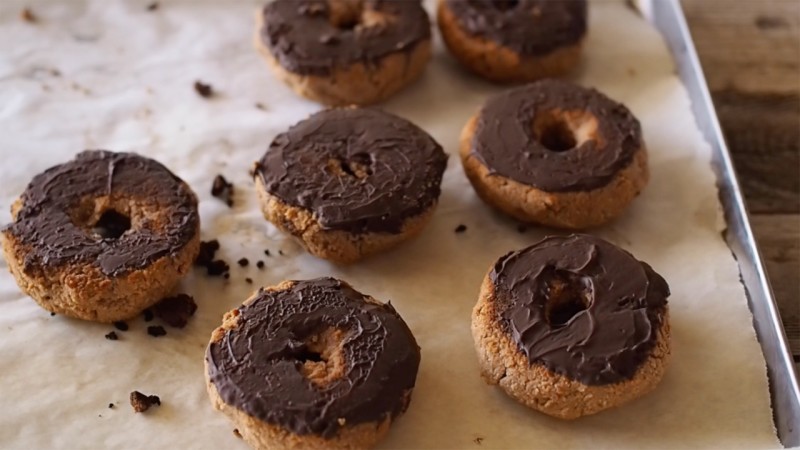 When the chocolate has hardened flip the doughnuts over and mold the toping to the top of the doughnuts.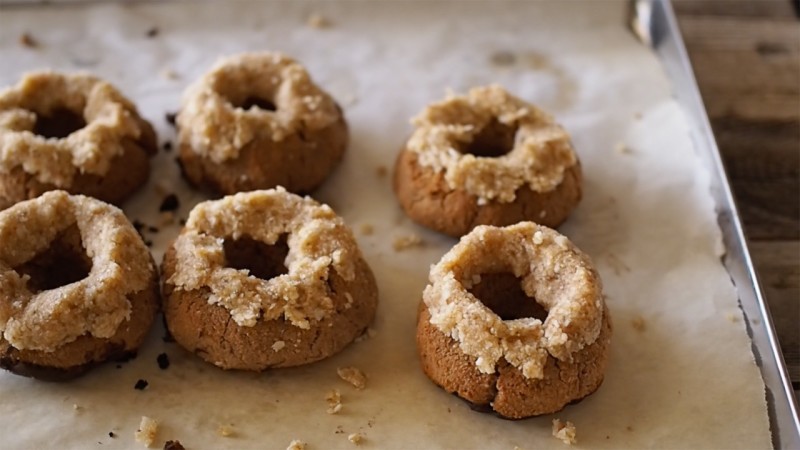 Finish the doughnuts bye drizzling the melted chocolate over the top.
Enjoy!
Watch the video here: