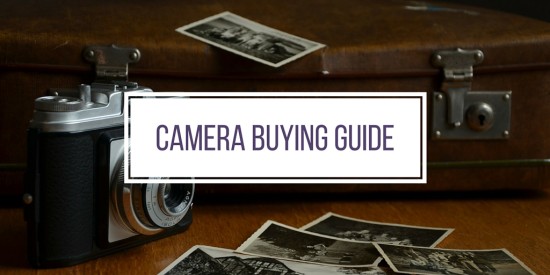 Camera Buying Guide
Are you as in love with Photography as I am? I can't get enough. I take photos of everything, and it's helpful to have the right camera for the photo I want to take. Today there are so many choices. A first time buyer can easily feel overwhelmed trying to make a decision on the best camera to buy. In order to make a good decision, you need to understand your choices. I hope you find this camera buying guide helpful.
Film Cameras
Film cameras are great because they force you to slow down and learn your camera settings before taking a photo. You can find used film cameras or new. A good used film camera you can find at a very affordable price. The downside is the cost of film and the time it takes to develop. But if you have don't mind buying film the good news now is negatives can be converted to digital.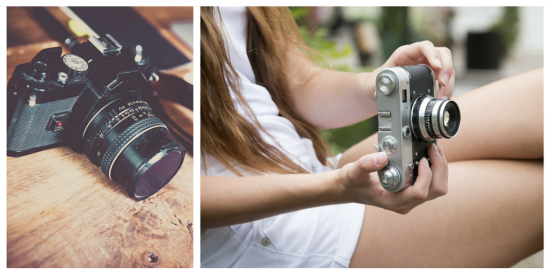 DSLR Cameras
A good camera for photography is the DSLR camera. DSLR Cameras first came around in 1999 and they have come a long way since then. Now DSLR cameras are so affordable and popular many people have one. You can buy a DSLR camera for pennies, the most well known brands having tons of choices in lenses, and they are easy to learn on. Nikon, Canon, and Sony are some of the most well known brands. You really can't go wrong learning on a Canon Rebel or a similar camera from one of the other brands. A possible downside is some DSLR cameras are heavy and bulky to carrying around.
Mirrorless Cameras
Another good camera to buy for photography is a mirrorless camera. These digital cameras are some of my favorites. The mirror box has been taken out of the camera, making the camera much smaller in size and lighter in weight. I own one and love mine. Mirrorless cameras are a bit more expensive as they have only been around a few years. If you want to invest in a good system and it's important for you to have a small camera then Mirrorless might possibly be the best option for you. The quality of mirrorless is very good, and you can't go wrong with most brands. Want to learn if mirrorless cameras might be right for you? Read about mirrorless photography here.
With so many options out there it is first a good idea to ask yourself some questions before you buy a camera. It's hard to pick a good camera if you have no idea what you are going to use it for.

Questions to ask yourself before buying a camera:
What type of photography do I want to do (Travel, Portraits, Wedding, Lifestyle, Landscape, Macro etc.)
What type of lenses will I want to buy now or eventually?
Is quality video an important aspect of buying a camera to me?
Do I need a camera for posting pictures online or will I be using those pictures for large prints?
These are just a few of the questions you need to ask yourself. The type of photography you want to do will influence what type of camera and lenses you need to buy. For example, if you are only posting online you might not need a full frame camera, but if you are going to be doing large prints a full frame camera might be essential to your work. If you plan on eventually doing wedding photography or low light photography a full frame camera will be what you want to invest in.
If you plan on doing Travel photography you might want to consider size and weight. A camera with a few lenses can easily become a burden to carry around, so looking for a smaller option like a full frame mirrorless camera would be a good idea. Look at this review of the Olympus Pen if you are a travel blogger.
Are you on a budget? Do you only plan on posting photos on your blog or online? A good camera for you might be a Canon Rebel. Look at this review of the Canon RebelT5i by Strange and Charmed.
How to Pick a Good Camera for Photography
When it comes to photography, understanding your equipment is key. To learn more about good cameras for photography sign up for my blog! I share photography and equipment tips and love helping people learn! Need a more in depth camera buying guide? You will also get my Complete Guide to Cameras for signing up! I explain camera technology in plain English.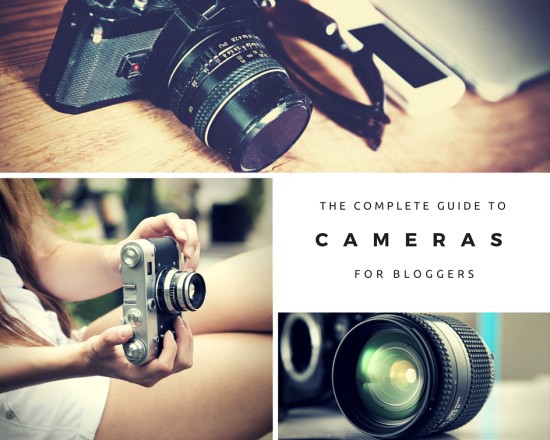 You will learn more about picking out a camera, but you will also learn what specifications really matter when finding the perfect camera for you.
Talk to you soon,
Ronda