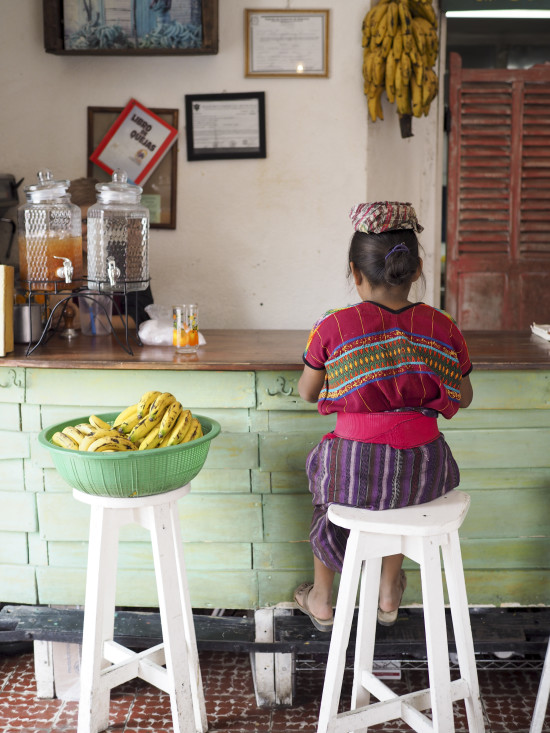 It's easy to fall in love with Antigua, Guatemala. The people are wonderful and sweet. A little girl wandered into Y Tu Piña Tambien today while I was sitting trying to figure out how to sell photos online. Seeing the photo opportunity I didn't want to be the sneaky photographer, so when she wasn't able to sell any bananas to the manager here (because if you notice there is a huge bunch of bananas hanging from the wall) I offered her payment for a photo which she accepted. I am in love with her outfit but more in love with how sweet she was. After I paid her for the photo the manager and I both teared up. The children here are beautiful, and they work all day. So I am starting to brain storm on what ways I can help the children.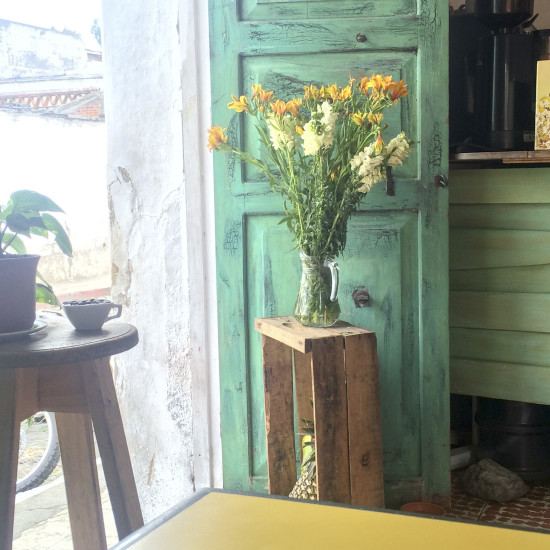 So that had nothing to do with this post, but I just wanted to share how the photo came about. I LOVE Y tu piña tambien, I think it's beautiful. So I decided to devote an entire post to the place. I believe they change their menu occasionally but the atmosphere remains the same, even 10 years later (I visited back around 2006). I love the colors, and it reminds me of Costa Rica.
They have four yummy smoothies to Try! A chocolate, peanut butter, banana (which is my favorite), a watermelon, strawberry, mint (which is refreshing), an avocado, banana, coconut water (my least favorite), and the pineapple ginger which was my 2nd favorite.
The breakfast is also delicious and simple. They have a typical breakfast with eggs, black beans, and fried plantains.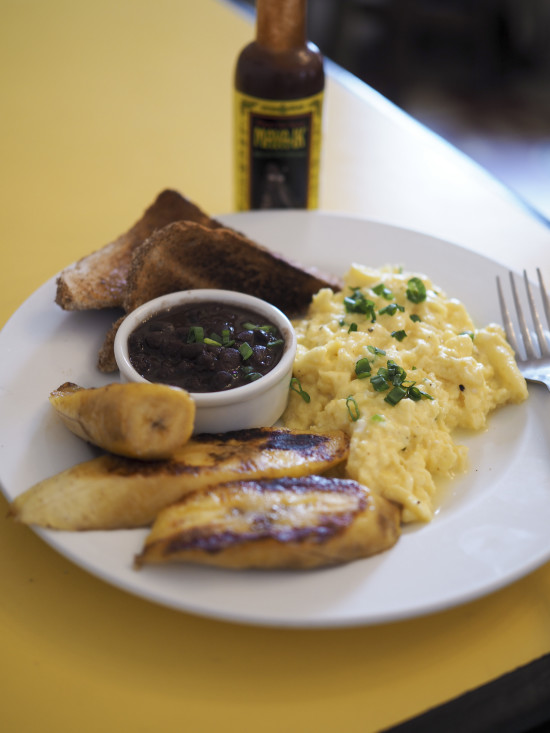 I don't know about most travelers, but any time I am in a new country, my stomach takes it's sweet time to adjust to the food. It's probably just me. But I love this place because I can eat light. I love the peanut butter banana cinnamon sandwich. Yes it's simple, but I would have never thought to put cinnamon on it! And it's great.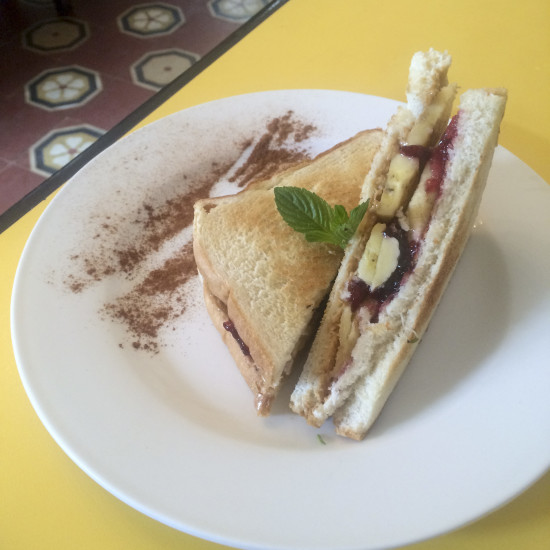 If you're looking for an inexpensive breakfast option get the muffin, and add a side of avocado or potatoes.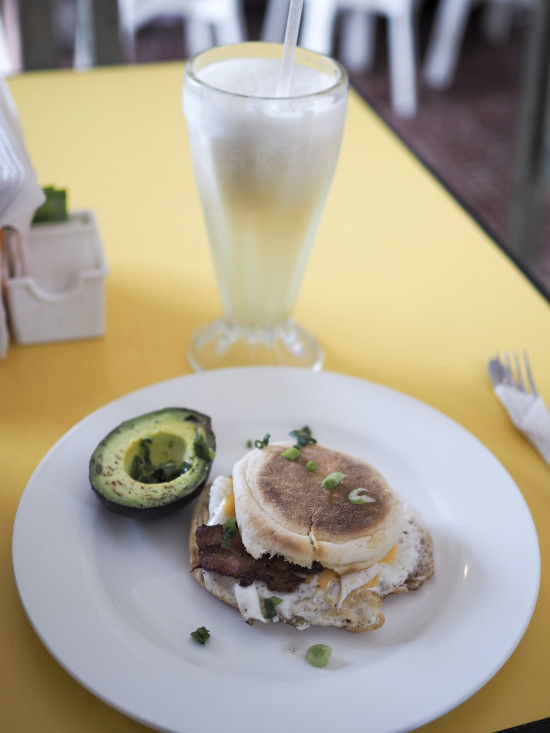 With so many places to choose from in Antigua, Guatemala, it can get a little overwhelming, I am definitely starting to pick out my favorite spots and will be sharing more places with you this week!
Talk to you soon,
Ronda