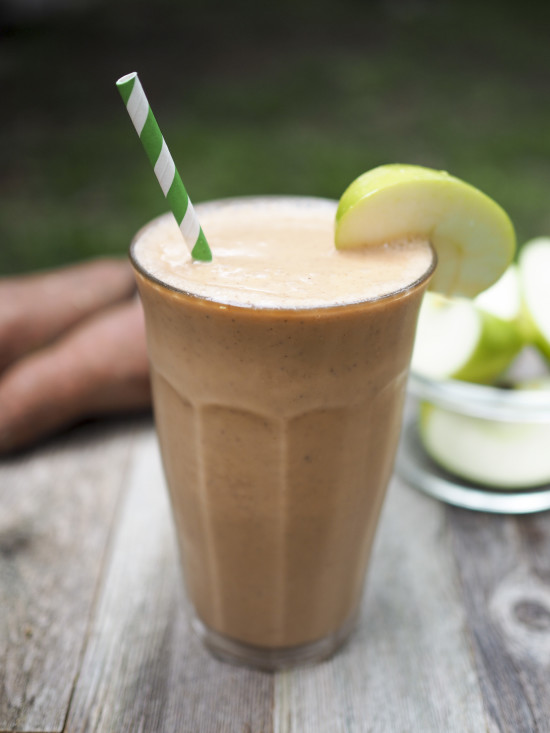 I have been drinking smoothies since my mom made me strawberry banana smoothies growing up. Today smoothies are kind of trendy, and definitely more creative then the basic strawberry banana combo. I love the simplicity of drinking a smoothie for breakfast, or as a meal replacer later in the day. Smoothies can be simple or packed with a variety of fruits and veggies. Whether you get a simple smoothie or a complicated one they are a great way to get your nutrition for the day.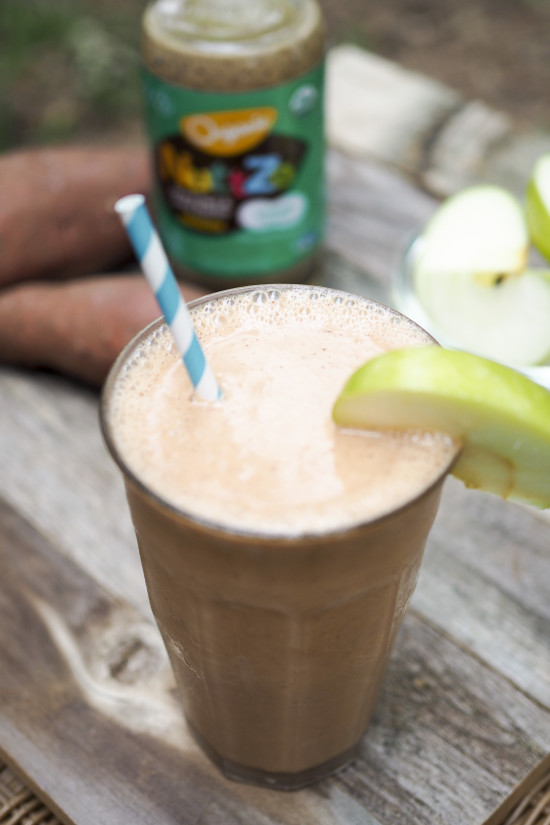 I've noticed depending on what my body needs it craves different fruits and vegetables. For the last year I've eat a ton of sweet potatoes. It's like I can never get enough. I eat fry them up for breakfast in the morning and then I might have a sweet potato smoothie later in the day for a snack. I even created a sports drink with sweet potato juice.
Then I thought about it the other day, and wondered what is in the sweet potato that makes me crave it every day. Apparently it has a ton of vitamins including vitamin A, C, and B6. It also has Manganese which is a trace mineral that helps you absorb other minerals like Calcium.
Sweet potatoes are a great source of energy and can reduce inflammation. Take a look at this article on the benefits of sweet potatoes.
Sweet Success Recipe:
Sweet Success Smoothie
2016-05-15 11:42:55
A sweet and tart smoothie with a touch of nuttiness.
Nutrition Facts
Amount Per Serving
* Percent Daily Values are based on a 2,000 calorie diet. Your Daily Values may be higher or lower depending on your calorie needs.
Ingredients
1/2 large Sweet Potato (or 1 small sweet potato) juiced
1 Green Apple juiced
1 large TBS of Nuttzo
1 frozen banana
4 ice cubes
Instructions
Juice the sweet potato and the apple. Add all the ingredients in a blender and blend till smooth. Enjoy!
Say Hello http://sayhelloblog.com/