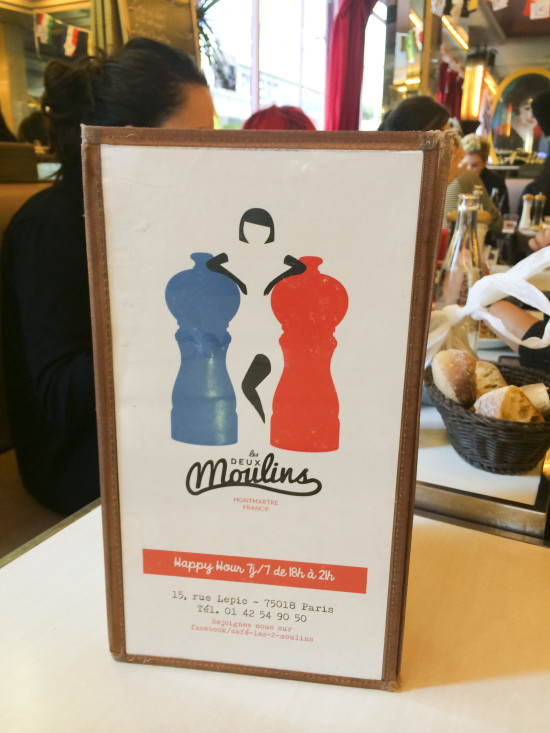 I love foreign films. I do. There is something very real and magical about a film not made by Hollywood. I have an obsession with French too. I've been practicing 30 minutes a day with Duolingo, and though I can only usually remember one phrase "the woman eats the apple" I have high hopes that one day, I will be fluent, even if it takes me 50 years.
Because I am obsessed with French I've started looking up movies in French. I had seen Amelie a long time ago, but before going to Paris, I had to watch it again, mainly for the French. Even with it being in French, Amelie, I am sorry to say, is not my favorite movie. I found it a little depressing. But the truth is, it's also a magical movie, much due to the cinematography and the beautiful French language. Again, I know this movie is a favorite of many, and even though I didn't love the story, there are things I love about the movie.
Les Duex Moulins: One of the Best Cafes in Paris for Lunch
One of the things I LOVED about the movie was the little cafe Les Duex Moulins. So when I went to Paris this was one thing on my list to do! I hope it's on everyone's list. It wasn't just an amazing little cafe with tons of character, the food was so good! It's here I discovered just how delicious French cheese really is. I have never been a fan of Blue Cheese in the States. I think it's disgusting. The Salad with Blue Cheese that I had at Les Duex Moulins, was incredible! It was rich, smooth, and tangy. If they had brought me a block of this cheese, I would have been just as happy, I am sure I could have eaten an entire block of it. It had a slight bitter taste but was not overwhelming. I dream about this cheese sometimes. I am not joking. I still hate American Blue Cheese. I could probably write an entire post on French Blue Cheese, maybe I will one day. It's the cheese of my dreams!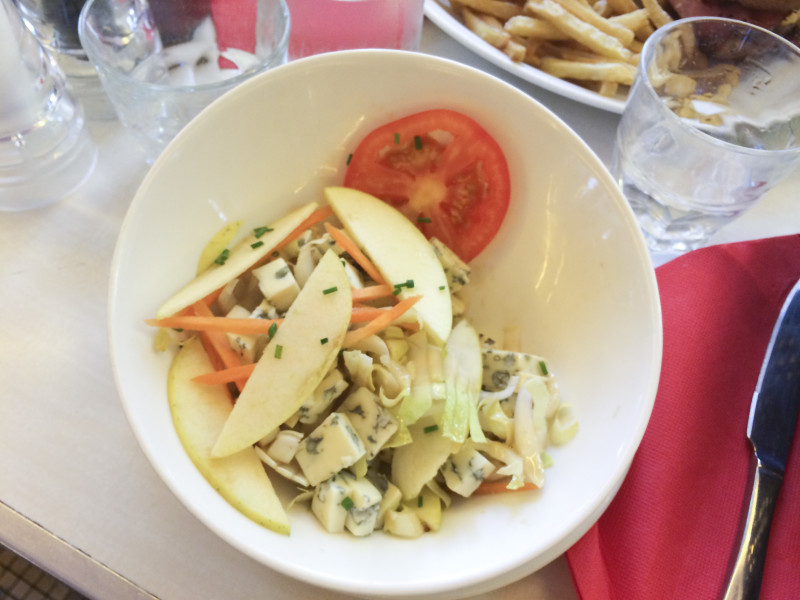 The cafe was exactly what I thought it would be. It's fun to visit a place you've seen in the movies. But sometimes when you visit a place you've seen in pictures or the movies before, you can be underwhelmed. You build it up in your head only to be let down later. I am going to try and explain what made this cafe so different and special (besides the cheese, oh man, which again was worth the whole visit by itself). It might have been the buzz of excited customers, the delicious food, and knowing you were sitting on the set of an iconic movie. I was not disappointed.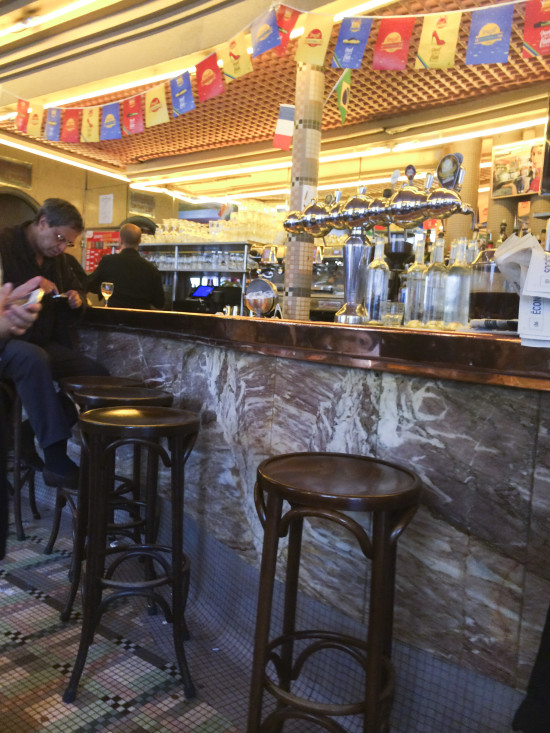 I did not, however, feel that excited when I saw the Moulin Rouge for the first time.
In my head I had definitely built up the famous French cabaret. From the outside it just seemed like a small circus building. I was underwhelmed, probably because it was a lot smaller than I had imagined. The picture I had in mind before seeing it was this great building that sparkled and drew attention, and after seeing it I had no desire to even stay and ooh and ahh over it. But I did grab a picture.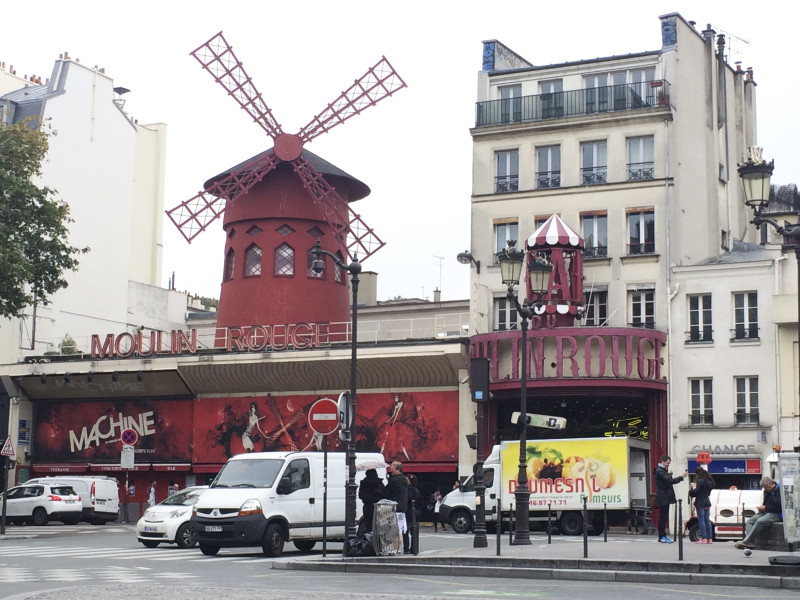 Back to the little French Cafe from Amelie, where I fell in love with Blue Cheese and felt like I might see Amelie walk down the street at any moment. It's possible that I did not just fall in love with the cheese, but the cafe itself. If I lived in Paris I would frequent Les Duex Moulins weekly, in a word, it was whimsical. From the delicious food to the funky bar. The bathroom even had memorabilia from the movie. Best money I spent on lunch all 3 weeks I was in Paris!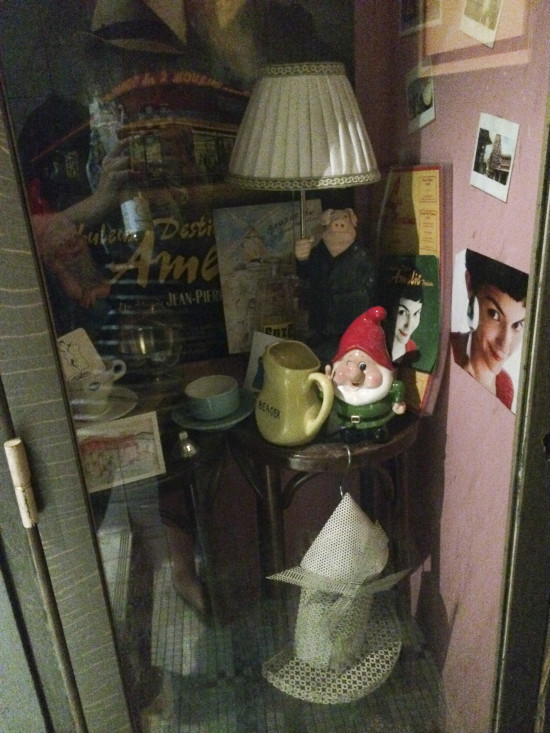 I am sure there are other cafes that surpass this little gem. But if you find yourself in Paris I think it's a must! Just FYI, I believe they change the menu daily. But my French is pretty non existent, so I am not 100% sure if they do, because I couldn't ask. I did go back a different day for that salad, and they either had run out, or weren't serving it. Everything else I tried there was delicious. I don't think you should take my word though, I think you should just go there and try it yourself.