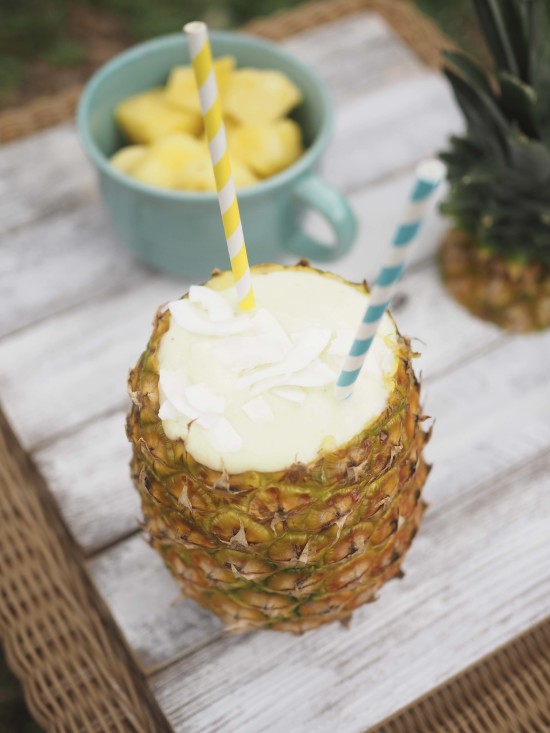 There is nothing like a special smoothie recipe to make your morning a little brighter. I love Piña Colada smoothies, coconut has always been one of my favorite flavors. Recently I started adding just a little bit of coconut oil to my morning Piña Colada. Not only is it creamier, it's healthier. I've been doing a bit of reading on how good coconut oil is for you and how you can use it for pretty much anything. It makes me think of that scene in "The Help" when Minny explains to Celia about the many amazing wonders of Crisco. I feel like Coconut oil is the modern day Crisco. Have dry skin? Use coconut oil. Have tooth decay? Coconut oil. Need a hair mask or make up remover? Coconut oil. But not only can you use coconut oil for beauty, it's for eating as well! Coconut oil has healthy fats and can boost your metabolism. If you are interested in reading up on the benefits here is a great article by Wellness Mama on coconut oil benefits.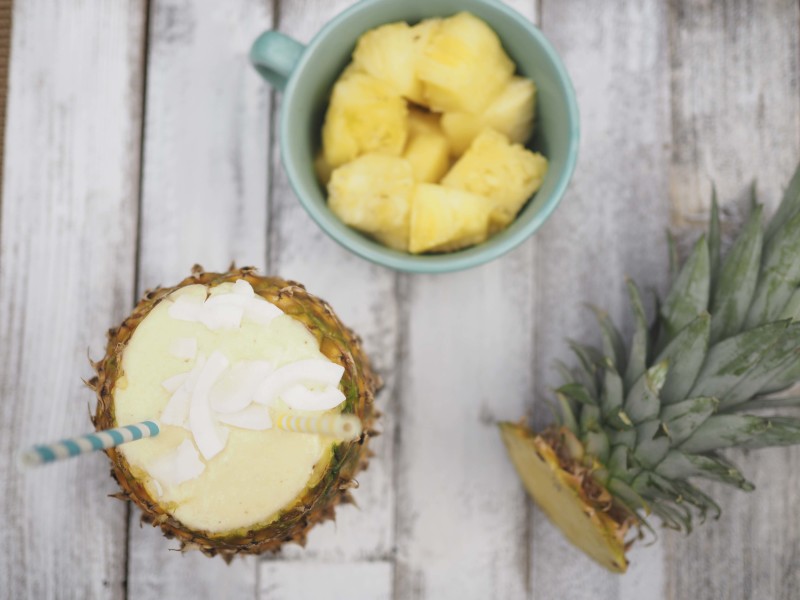 Healthy Pina Colada Smoothie
2016-03-02 17:19:50
Serves 1
A delicious morning smoothie, healthy and sweet.
Nutrition Facts
Amount Per Serving
* Percent Daily Values are based on a 2,000 calorie diet. Your Daily Values may be higher or lower depending on your calorie needs.
Ingredients
2 Frozen Bananas
5 Frozen Mango Chunks
1 Cup of Fresh Pineapple (or canned)
1/2 cup Raw Milk or Yogurt
1/4 cup Pineapple Juice (or water)
1 Tbs Coconut Oil
1/4 Cup of Coconut flakes
Instructions
Throw all ingredients into the blender except the pineapple juice. Blend and if it is too thick add a bit of pineapple juice or water until you are able to blend smoothly.
Say Hello http://sayhelloblog.com/