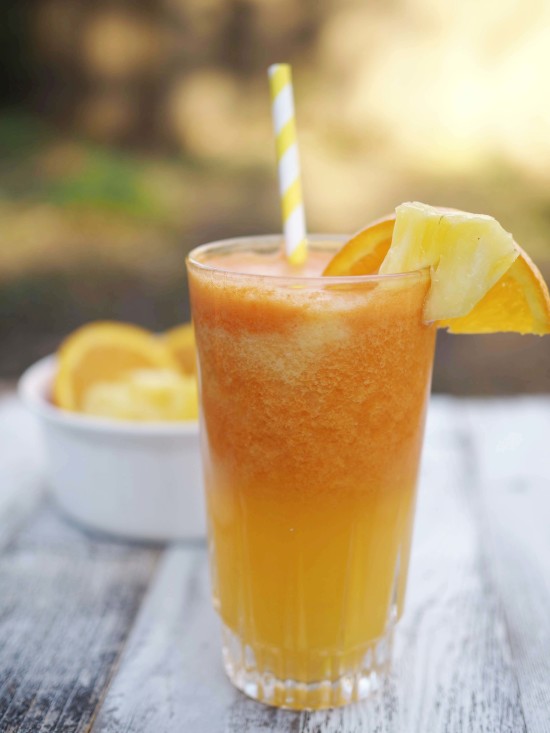 Need an immune booster with loads of vitamin C? Try this yummy Orange Pineapple Carrot Juice. It's tasty and nutritious. I like having it with breakfast. It adds a bit of sweetness to my morning. Pineapple and orange juice are both packed with vitamin c plus Pineapple juice is loaded with B vitamins. Carrots are beneficial in boosting your immune system plus they are rich in biotin and other vitamins.
If you are new to juicing, really you can just choose three of your favorite fruits and veggies, throw them in a juicer and you basically have a vitamin drink. Let's just call juicing what it is, you are getting your vitamins in a delicious and fresh way. I grew up in a family that takes supplements for everything. We didn't go to the doctor much, we just bought more supplements (while of course trying to eat healthy).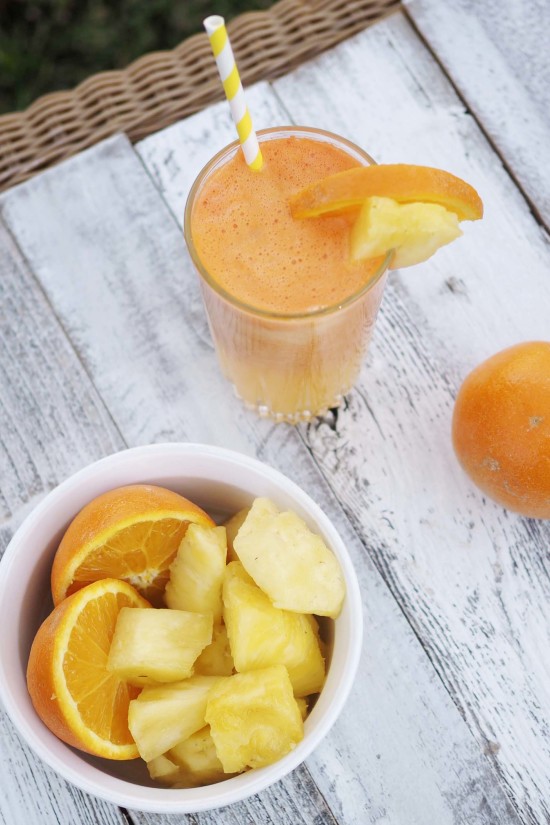 The greatest thing about juicing is, if you are consistent enough you will stay happy and healthy, and the less supplements you have to take. Cause ain't nobody got time for supplements! I hope you enjoy the recipe.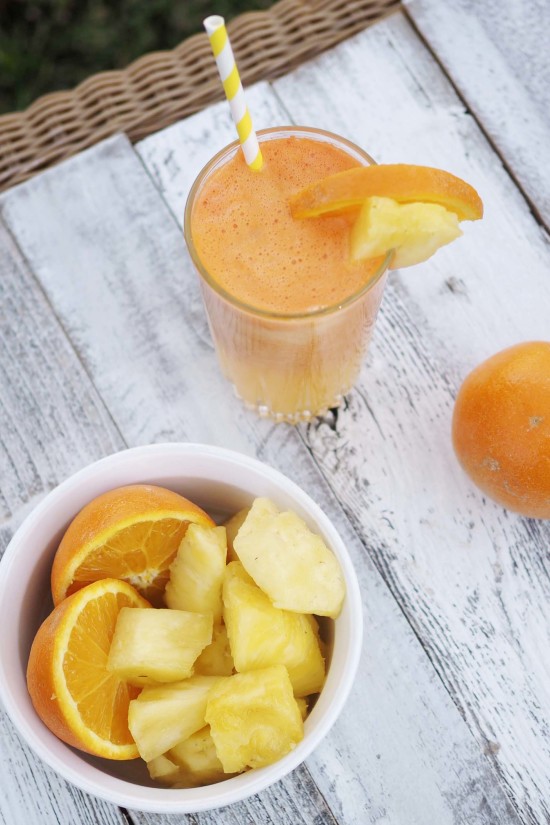 Orange Pineapple Carrot Juice
2016-03-09 00:26:28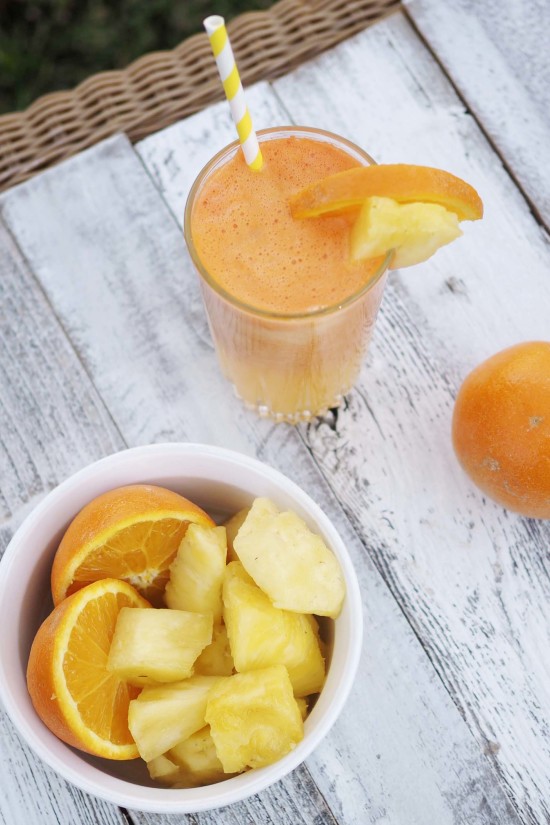 Serves 1
A sweet and delicious juice packed with Vitamin C and Biotin and other Vitamins and Minerals.
Nutrition Facts
Amount Per Serving
* Percent Daily Values are based on a 2,000 calorie diet. Your Daily Values may be higher or lower depending on your calorie needs.
Ingredients
3 carrots
2 oranges
1 cup of fresh pineapple
Instructions
Juice all ingredients.
Say Hello http://sayhelloblog.com/