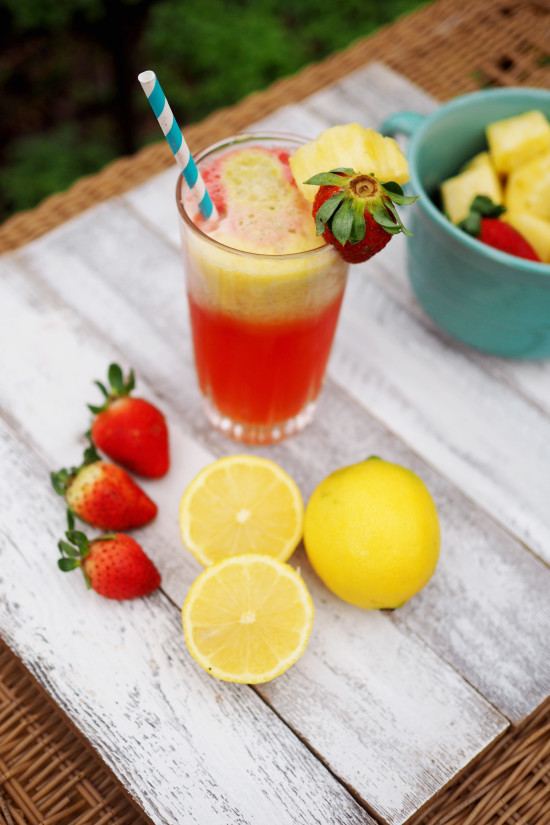 I'll be honest about my juice recipes. Sometimes I come up with a recipe based on what I have in the kitchen. I don't plan, I don't always go out and buy fresh ingredients. I guess that could be considered smart economically, but part of it is I am lazy and don't want to leave the house. But it helps me get creative, I never would have thought to put strawberries and pineapples together, much less make it into lemonade! Delicious! So when life gives you strawberries and pineapples…haha, you know the rest.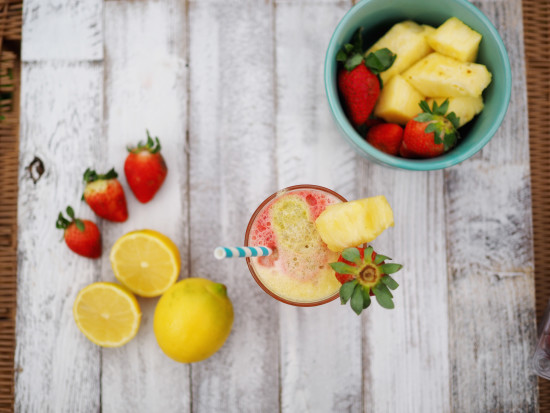 Drinking fresh juice is a great way to satisfy your sweet tooth without the added sugar.
Since I quit sugar I use juicing as a way to satisfy my sweet tooth. I have to say though, this recipe isn't exactly the sweetest. It is not for the beginner juicer that's for sure! So I bet you are thinking it must not be good, well, I LOVE it. But I love tart things, so if you are not into tart you might need to try something else. Of course adding a little honey and a little water to this recipe makes it just sweet enough, so if you would like to do that I suggest raw honey! YUM! I made this recipe last week and I am finally posting it, it's 1:02 am. These pictures are making me want to get out of bed and juice! I guess I will have to wait till tomorrow though. Enjoy!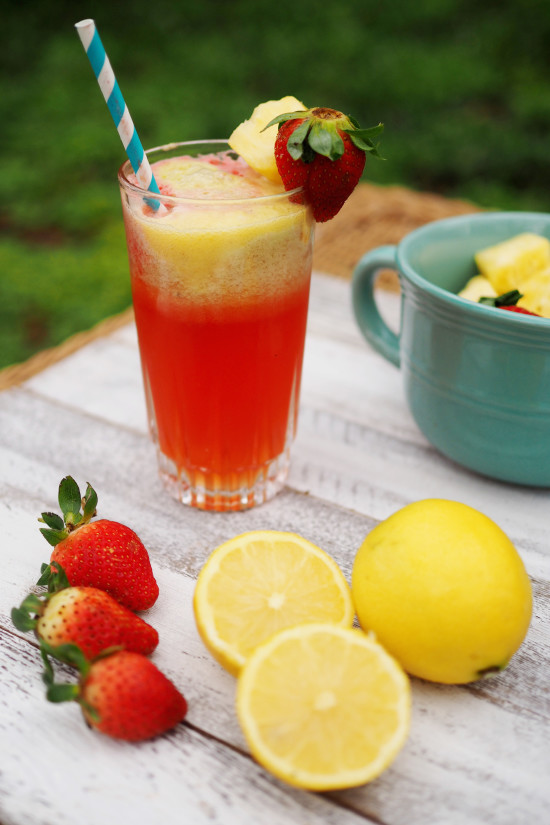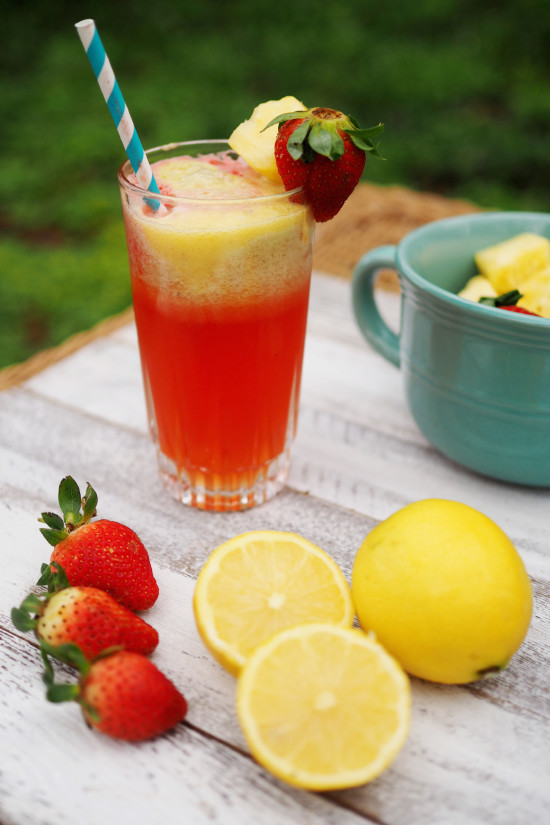 Strawberry Lemonade
2016-03-15 00:14:53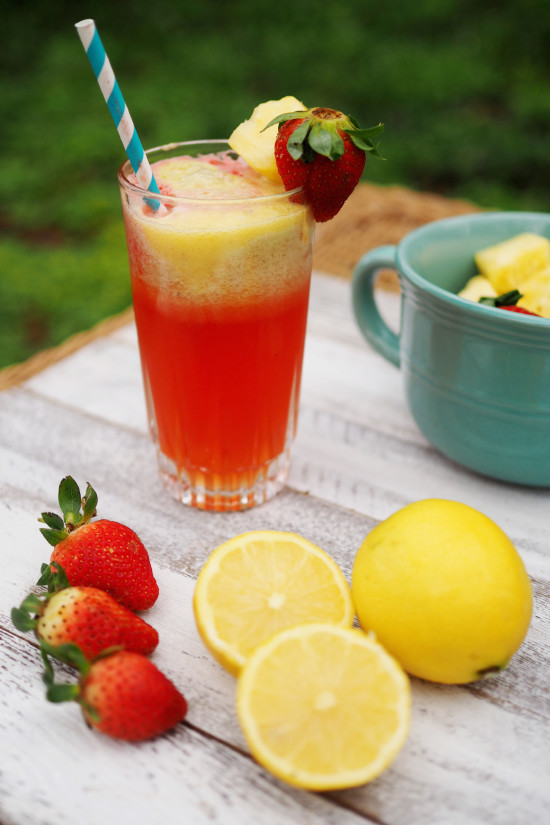 Nutrition Facts
Amount Per Serving
* Percent Daily Values are based on a 2,000 calorie diet. Your Daily Values may be higher or lower depending on your calorie needs.
Ingredients
5 Strawberries
1 Cup of Pineapple
1 Green Apple
1 Peeled Lemon
1 Tbs Raw Honey (optional)
1/4 Cup of Water (optional)
Instructions
Wash and cut up the green apple. Peel the lemon and prepare the strawberries and pineapple. Throw everything into your juicer. If you would like it to be a little bit sweet and refreshing stir in the honey to the water first and then add the honey water to the juice. Stir, add ice. It's yummy!
Say Hello http://sayhelloblog.com/