If anyone knows anything about Paris, then they know that other than beautiful architecture, museums, and lovely parks, Paris is known for it's food, French food. In fact, my last trip to Paris revolved around food. Of course, I love being in Paris for the sites, the lively streets with their colorful sidewalk cafes, the Seine river in the evening packed with people picnicking, listening to the French speak (their is no language more beautiful than French, in my opinion), but oh my word, the food! Maybe the reason Paris is one destination no one can miss out on, is the the food is incredible. The bakeries with their endless amount of pastries (my favorite, Raspberry Tarts and Eclairs) and don't get me started on how fresh the cheese is in Paris, my goodness!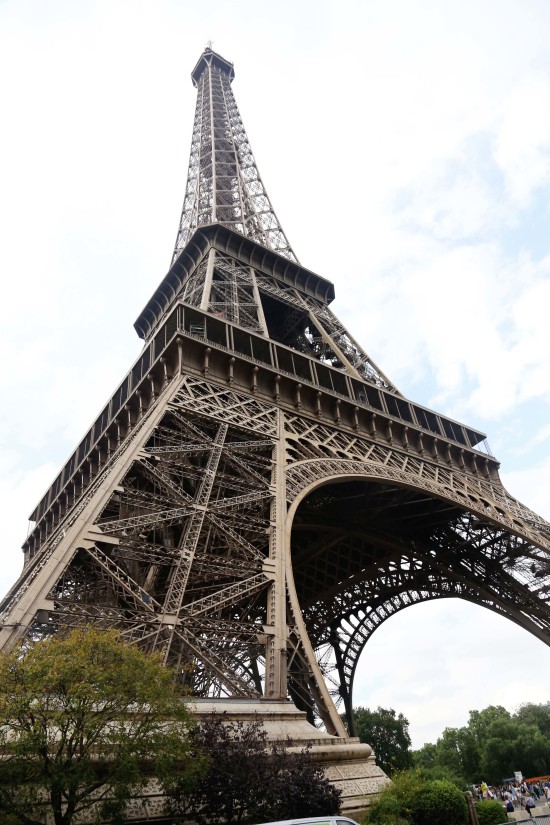 It's in Paris I fell in love with duck, yes I did. I don't understand why in America we only eat chicken. On more than one occasion I've felt like standing up in the middle of a fancy restaurant and yelling out "But has anyone ever heard about the duck?!?" Ok, maybe not. But sometimes on that rare occasion I do find myself in an American restaurant and they are serving duck, I order it, no questions. Pretty much in any street cafe in Paris, a staple dish is duck confit with french fries or veggies .
The first place I tried duck confit was at Cafe Constant. It's a 5 minutes walk from the Eiffel Tower, and not the cheapest, but very affordable cuisine. Their duck confit, was by far the best I had while visiting Paris.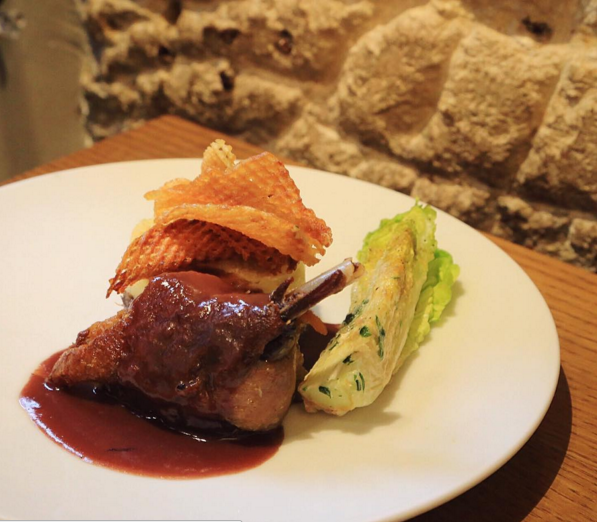 Ok, I got a little carried away with the duck. The whole point of this article was to tell you about the Cheese Puffs. On the west side of the Eiffel Tower there is a cute little kiosk called "Choux D'enfer".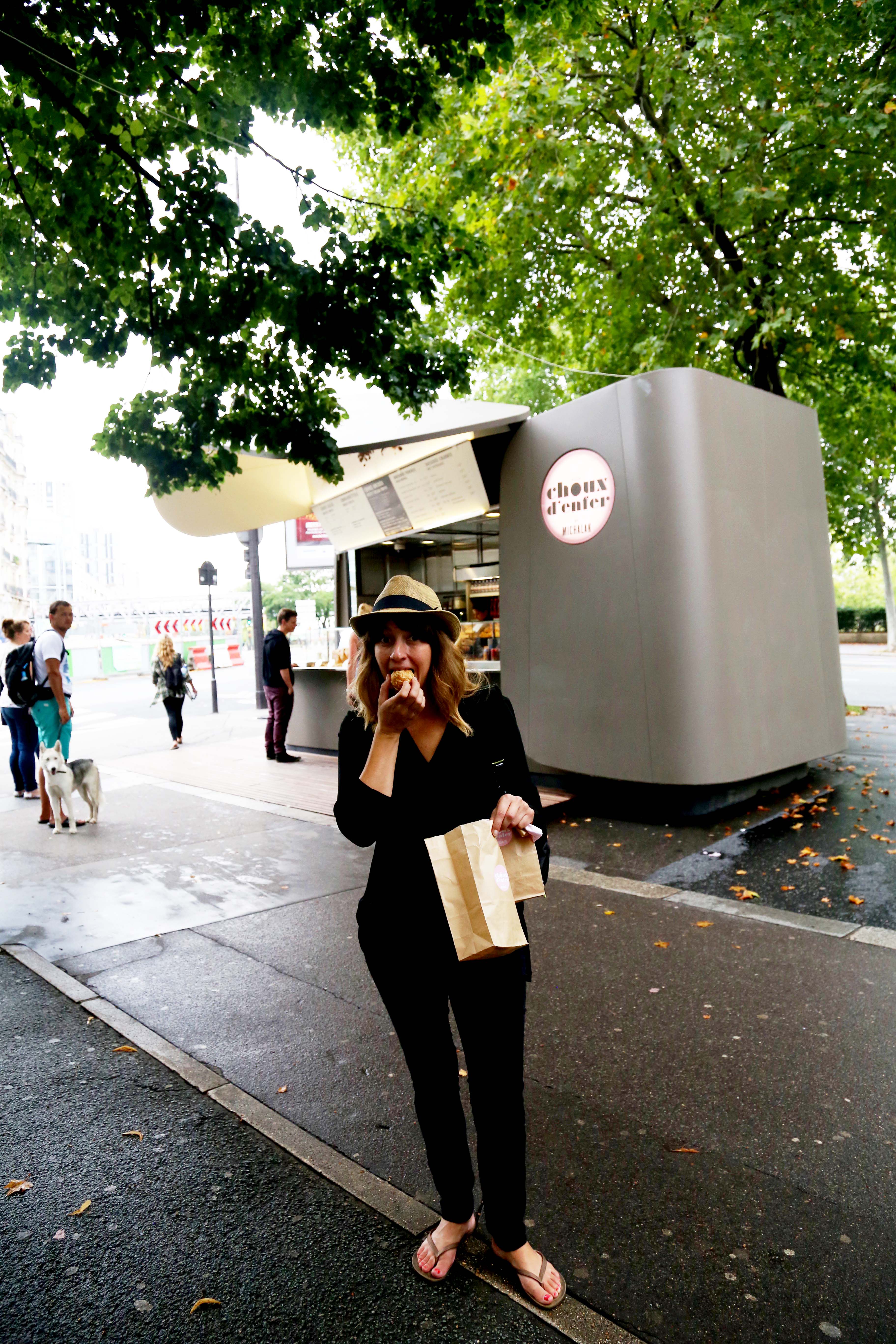 Their cheese puff pastries, or I should say Gougeres are heaven! You can also get sweet cream puffs, they have different flavors.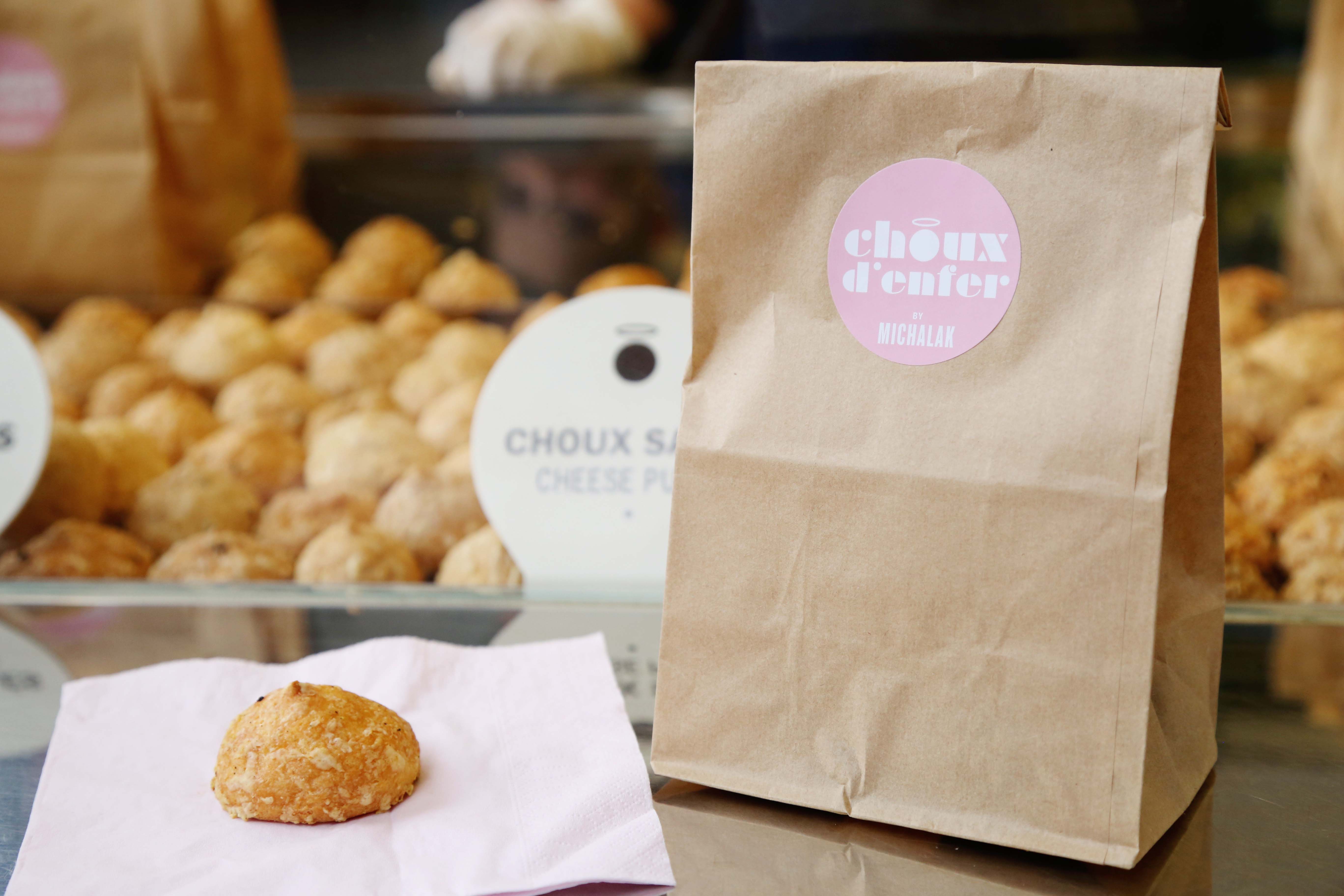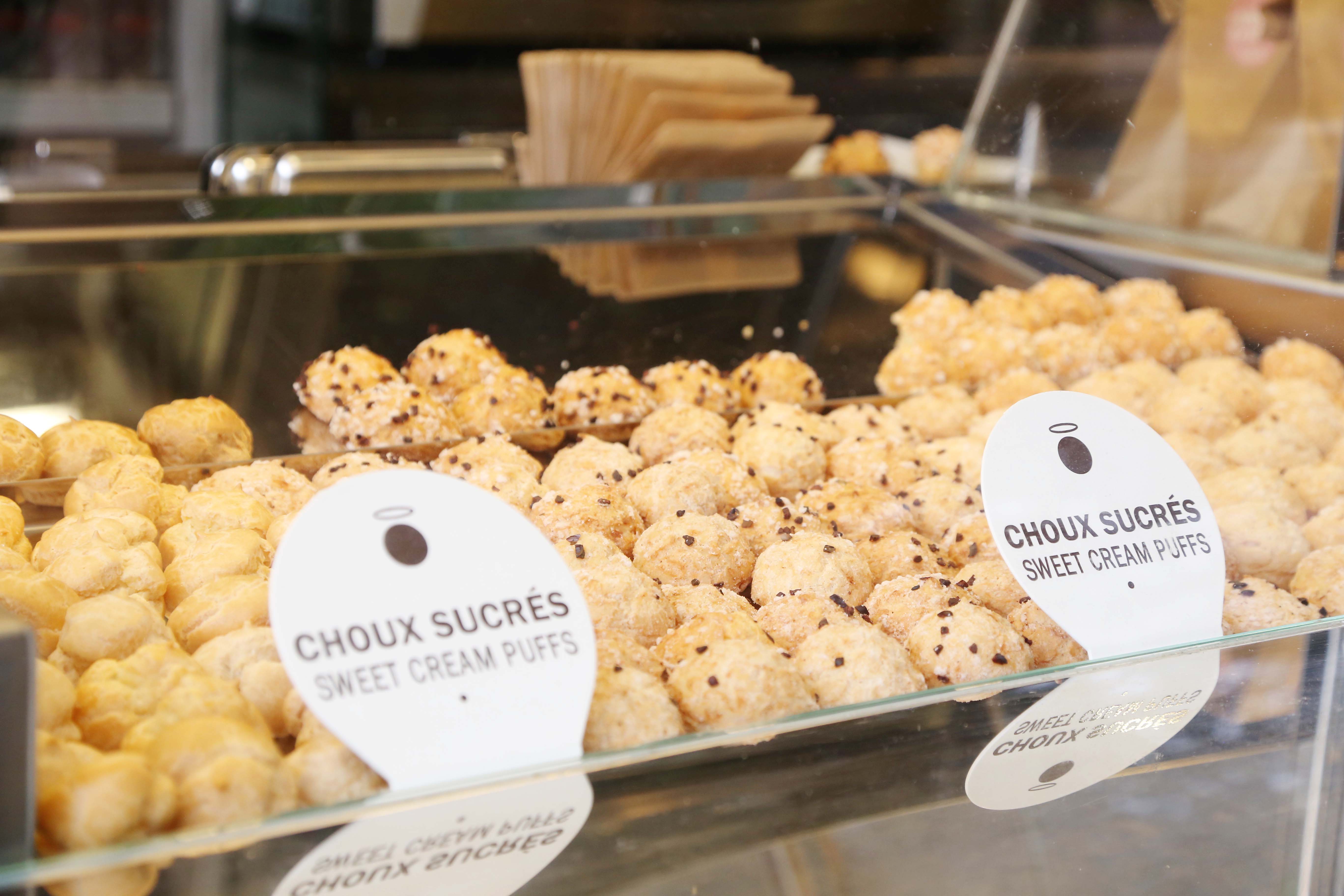 When I was preparing this post I was going over photos, and instantly I was brought back to the Eiffel Tower and I thought I might die of happiness if I found a Gougeres recipe. As it turns out they are really easy to make! You hear of how hard french food is to make, I don't even attempt to make eclairs, or raspberry tarts, but I couldn't help myself with these Gougeres! I had to at least try and make them. If I can make them you can make them, and bring a yummy bit of Paris into your kitchen.
I followed the recipe I found on rasamaylasia.com. This recipe is very easy to follow with just a few ingredients.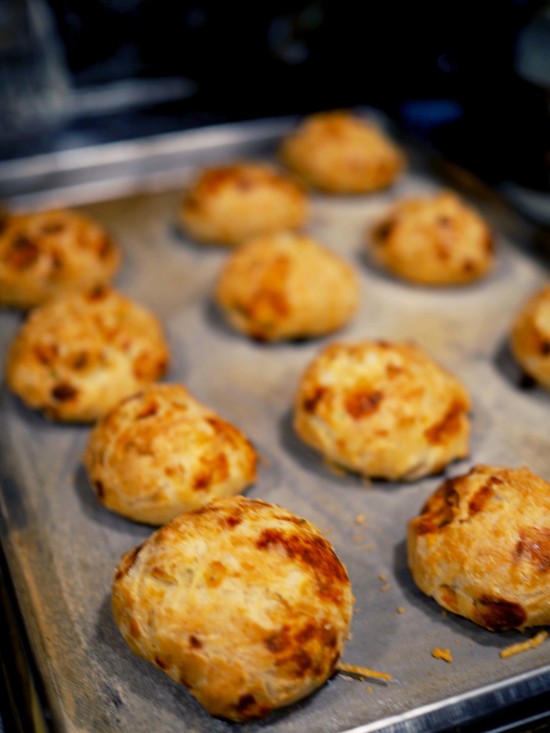 I didn't actually think these would turn out so well, but they completed my evening. I was so excited I got a little carried away and I ate 5 of them while watching Midnight in Paris. Hopefully I will get to go back to Paris one day and relive this experience, but until then I can make these yummy pastries at home, and that is something to be happy about.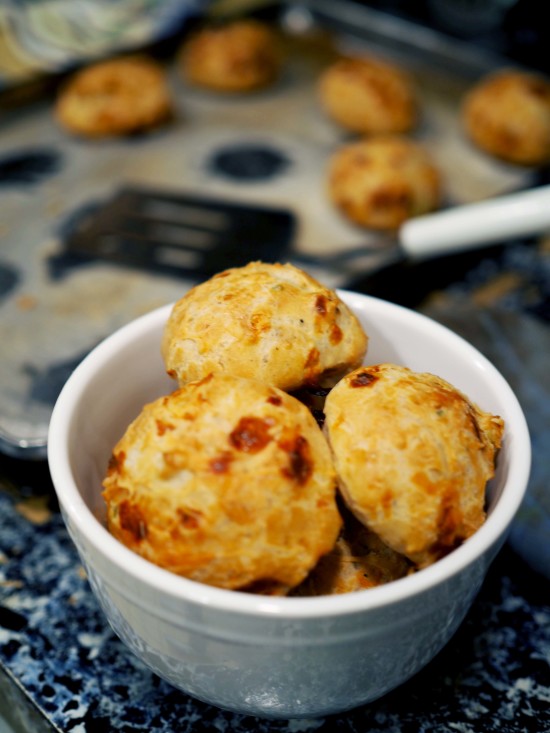 Ok, one more photo of the Eiffel Tower and I am done. I am going to go eat a couple more puffs and finish Midnight in Paris now.