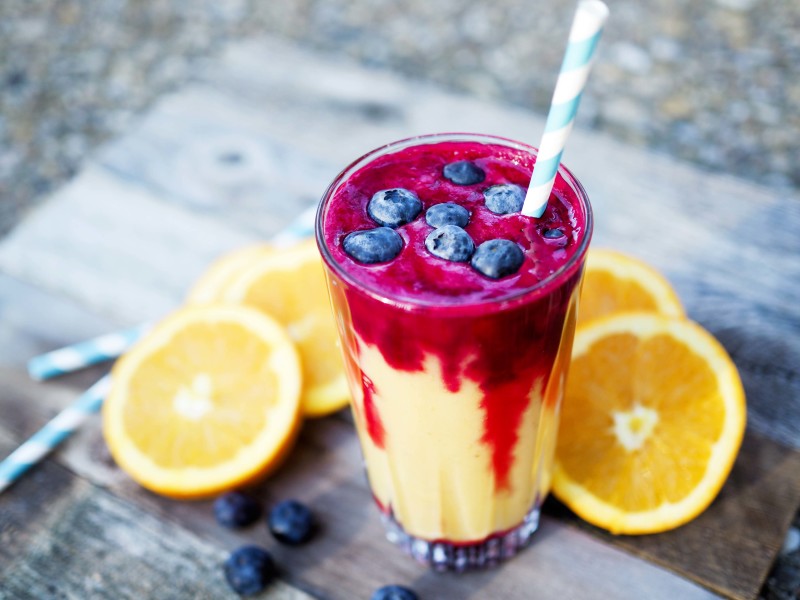 Today was another beautiful day in Texas. The winter weather took a good long vacation from us this year, and I am afraid it won't return till next year. Even though there is no snow, it's nice to get to spend your day outside in the sun. Though I've had a couple of health problems to deal with lately, I always feel better when I eat healthy! If you are looking for a way to get some yummy veggie juice in the form of a fruit smoothie, you're in luck! This is a pretty treat and quite delicious!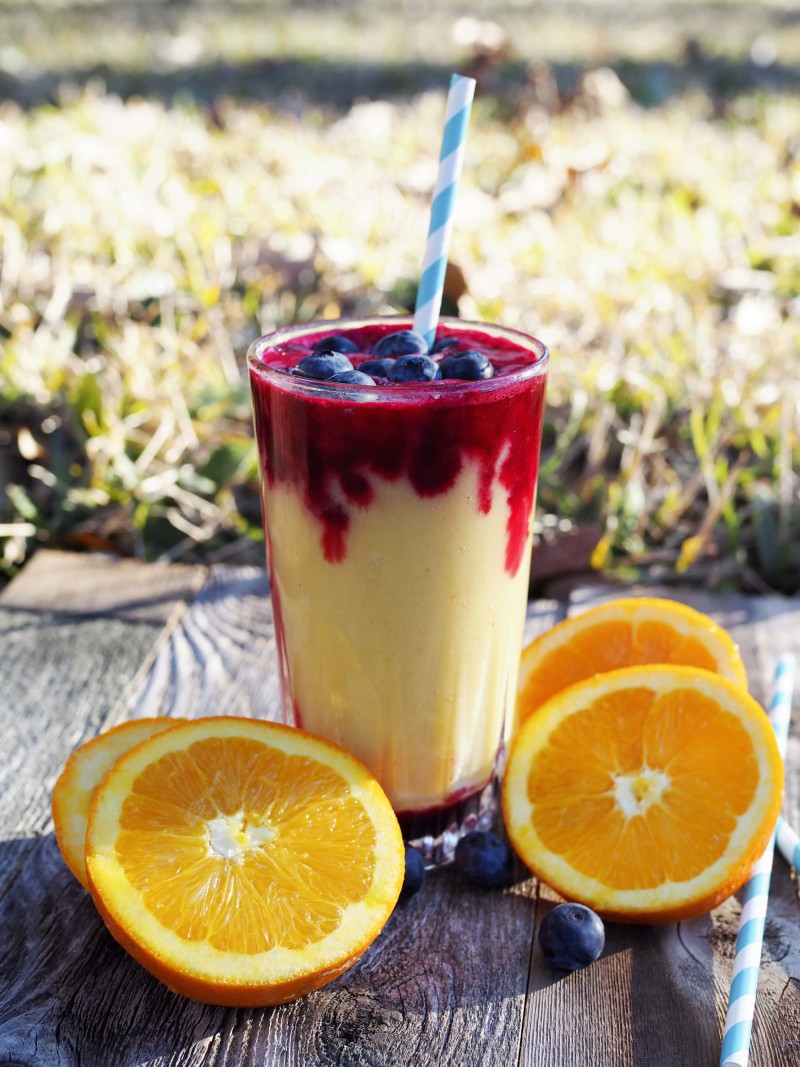 Everyone knows that oranges have a generous amount of Vitamin C, but did you know mangoes and beets also have Vitamin C? So if you feel a cold coming on, this might be the perfect way to stay healthy. Also you get some added potassium and folate with both mangoes and beets. Why take so many supplements when you could just make a different smoothie every day and get all the nutrition you need at breakfast?
If you are feeling extra healthy, why not check out this Strawberry Limeade? It's loaded with Vitamin C, A, Phosphorus, and Potassium.
Mango Beet Smoothie
2016-02-09 16:43:45
Serves 1
A pretty and healthy treat. A sweet smoothie with a shot of veggie juice.
Nutrition Facts
Amount Per Serving
* Percent Daily Values are based on a 2,000 calorie diet. Your Daily Values may be higher or lower depending on your calorie needs.
Ingredients
1 Frozen Banana
1 Peeled Orange
1/2 cup Frozen Mangos
1/2 cup Chopped Pineapple
1/4 cup Water
1 small piece Beet (I cut off about an 8th of a beet)
Instructions
Juice the orange in a juicer. Put the orange juice, banana, pineapple, mangos, and water in the blender and blend on high till smooth.
Juice the beet. Pour the smoothie into a clear glass cup and then pour the beet juice on top. Oh la la! You are done. Happy and healthy!
Say Hello http://sayhelloblog.com/