Ok, I know I've gone on and on about Texas weather, but seriously, this has got to be the warmest winter ever! The birds are chirping away, their songs drifting through my open bedroom window, my dog Holiday is currently sun bathing outside, and I am making a yummy drink that is worthy of the summer we are having in February.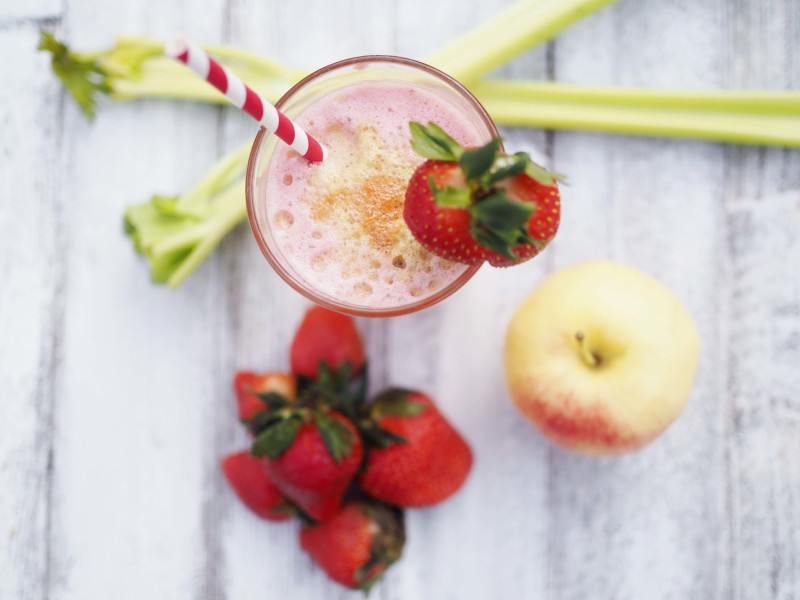 Have you tried juicing? Are you scared? I promise you, you cannot go wrong with this recipe! It's both healthy with loads of fruits and veggies, and also satisfies your sweet tooth. It is a bit tart, but if you like strawberry limeades, then this is your healthy version!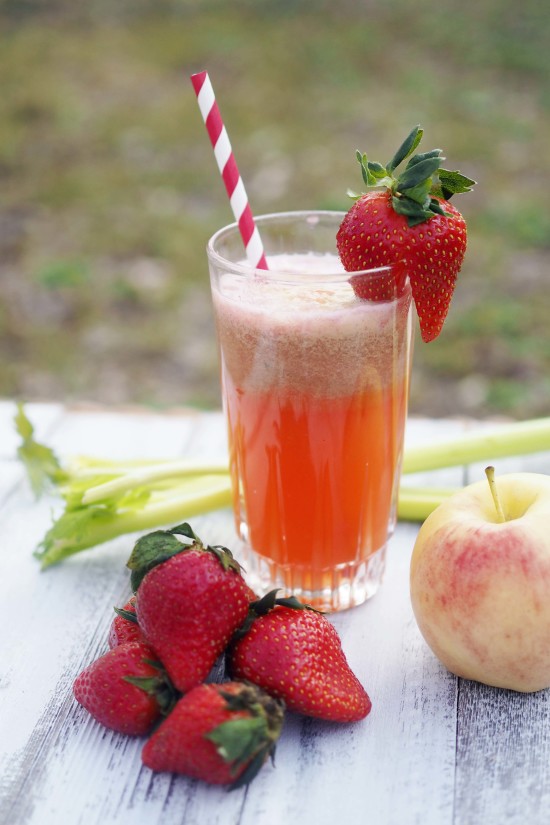 There of course are some great health benefits from this yummy drink. I am talking Vitamin C, Vitamin B2, B6, K, Potassium, Manganese, and loads of others. Just the celery juice alone can help you lose weight, aid digestion, and calm your nervous system according to Natural News.
I kept the ingredients pretty simple and you probably already have them in your kitchen: strawberries, limes, apples, carrots, and celery. As I am typing this, I am actually drinking mine. I am pretty sure I am about to make more! Triple the recipe for sure. 1 glass isn't enough!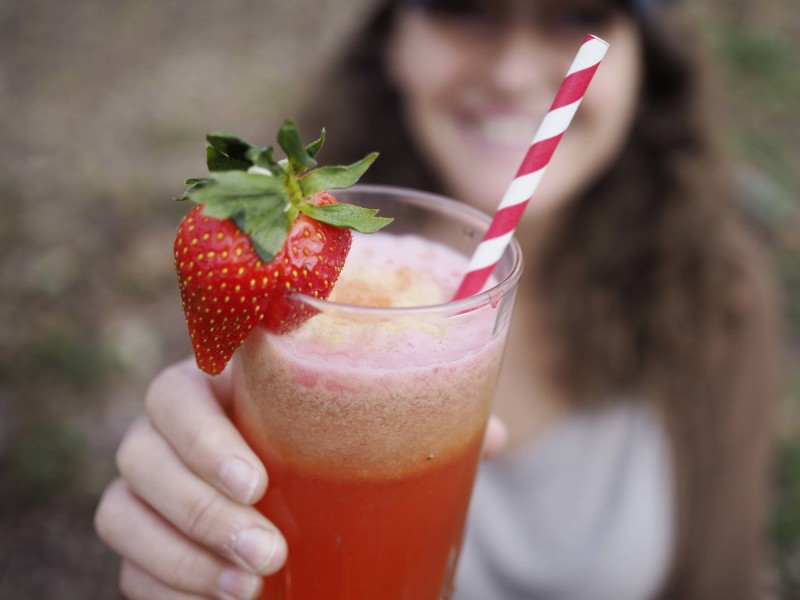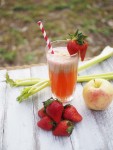 Strawberry Limeade
2016-02-16 12:12:09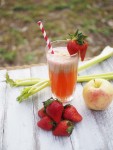 Serves 1
A sweet but tart limeade the most finicky juicers will love!
Nutrition Facts
Amount Per Serving
* Percent Daily Values are based on a 2,000 calorie diet. Your Daily Values may be higher or lower depending on your calorie needs.
Ingredients
2 celery sticks
2 carrots
1 lime
2 small apples
5 large strawberries
3 tbs water
Instructions
To make a pretty drink there is an order to the juicing, but if you don't care about looks and just want to drink it, go ahead and juice everything into one cup and drink away! If you want to create a work of art then follow this order. Have two cups ready, one for juicing and one for drinking. Juice the celery and lime then pour into a cup ready for drinking. Next juices the apples and pour into the drinking cup. juice the carrots and pour them in next. After the carrots juice the strawberries and add your water to the strawberry juice. Pour the strawberry juice mixed with water slow on top of the other juices. Cut a slit in a whole strawberry and garnish your juice. You are done! Make a double batch and serve it to a friend, be sure and stir it up before drinking.
Say Hello http://sayhelloblog.com/