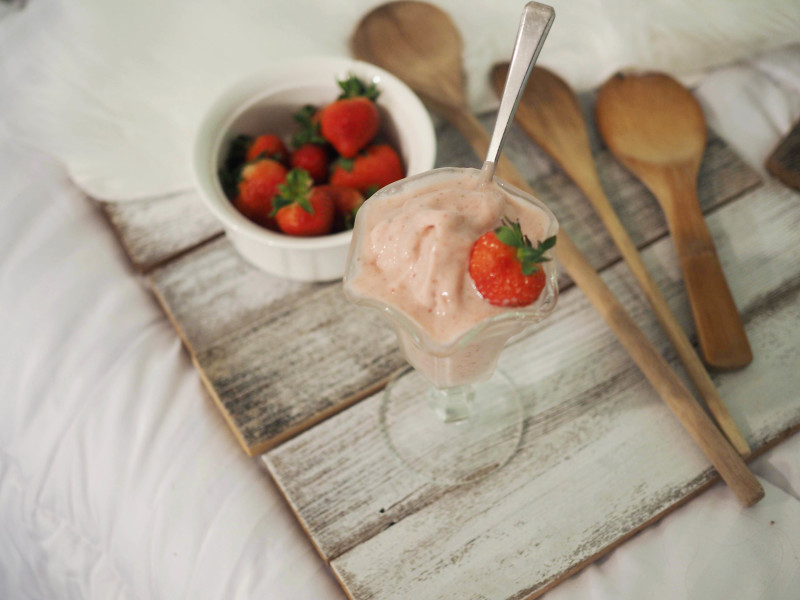 About 6 months ago I gave up sugar completely. The only sweetener I use is raw honey. Even now though, sometimes honey is too sweet for me. I never thought that would be true, but it is. This recipe really is perfect. It's a tiny bit tart and just sweet enough. There are 3 simple ingredients, frozen bananas, plain yogurt, and fresh strawberries.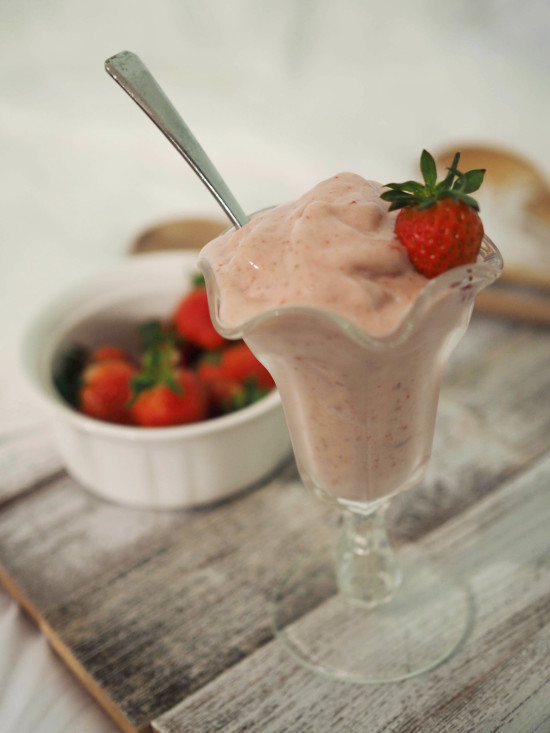 While you could easily substitute plain yogurt with vanilla yogurt, vanilla yogurt is normally made with some kind of sweetener. If you are trying to go sugar-free you may want to stick to plain yogurt. Yogurt is full of the good bacteria and acidophilus, why ruin a good thing with added sugar? With such easy ingredients it's simple to make and fun to eat. Enjoy it in the morning or as an afternoon snack.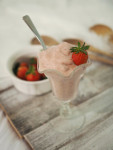 Strawberry Frozen Yogurt
2016-02-24 00:45:55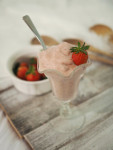 Serves 2
Nutrition Facts
Amount Per Serving
* Percent Daily Values are based on a 2,000 calorie diet. Your Daily Values may be higher or lower depending on your calorie needs.
Ingredients
2 frozen bananas
8 fresh strawberries
1/2 cup plain yogurt
Instructions
Blend all ingredients in a blender, it will be thick and might take a little time to get it smooth. Eat it right away soft, or put it in the freezer for a couple hours before eating. Store in the freezer.
Say Hello http://sayhelloblog.com/