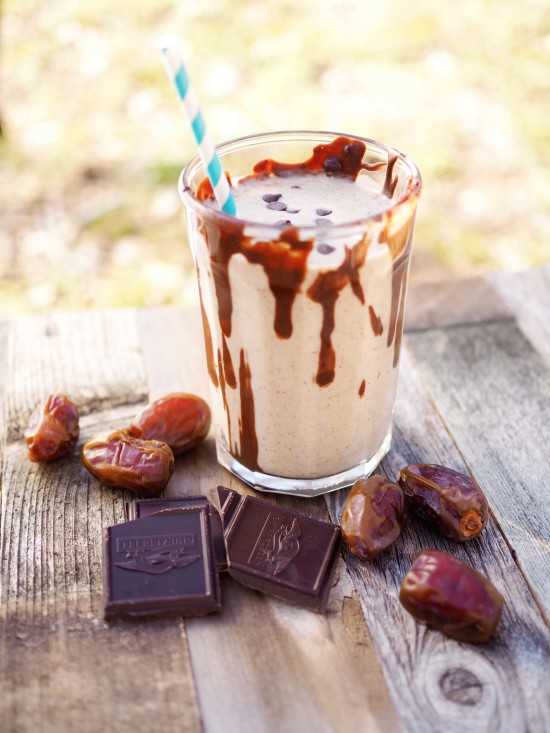 Are there any Juice Bar fans out there? There is a Juice Bar in Dallas that I LOVE going to. Their Day Tripper is how I heard about Nuttzo. Have you heard about Nuttzo? It's nut butter gone wild with 7 different kinds of nuts! I love it, never will I be satisfied with peanut butter again. Anyway I always enjoy going to Juice Bar, but on the occasion that I can't make it there, I love making my own version of the Day Tripper at home.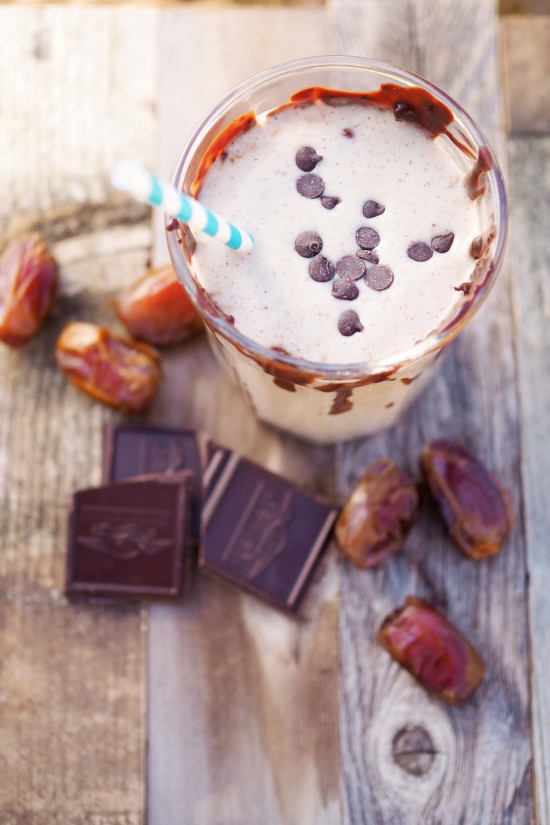 I call it the Sloppy Date smoothie, mostly because when I melted the chocolate to try and make it look all fancy, it came out more sloppy than fancy. Oh well! I tried! Hopefully you will try this! It's completely satisfying, especially in the morning for breakfast or after a hard workout at the gym. It's almost like ice cream, thick and creamy, and more like a shake than a smoothie.
The great thing about this smoothie is it's simply PACKED with nutrition. Dates are full of essential vitamins and minerals you need like iron, calcium, magnesium, and zinc. Dates are sweet too, so you don't need to add sugar to your smoothie, you get the yummy natural kind.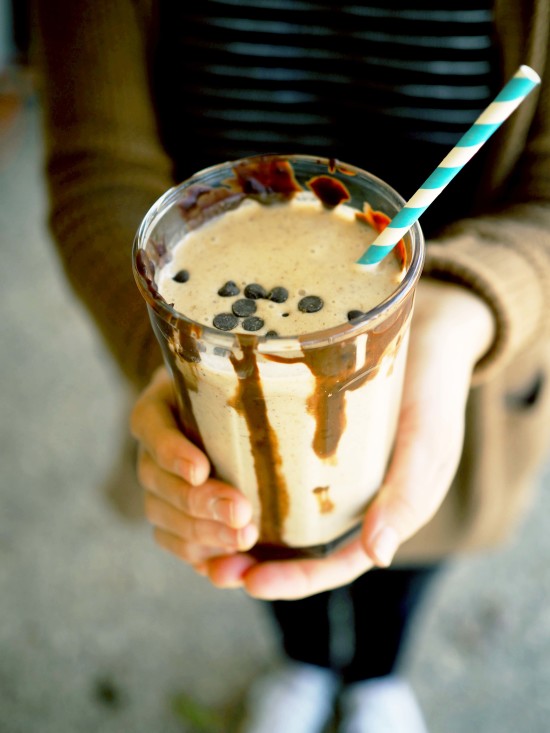 Want a smoothie recipe that is a good source of Vitamin C, Manganese (good for liver), and Potassium? Try my Mango Beet Smoothie! It's sweet and tart and a perfect healthy snack!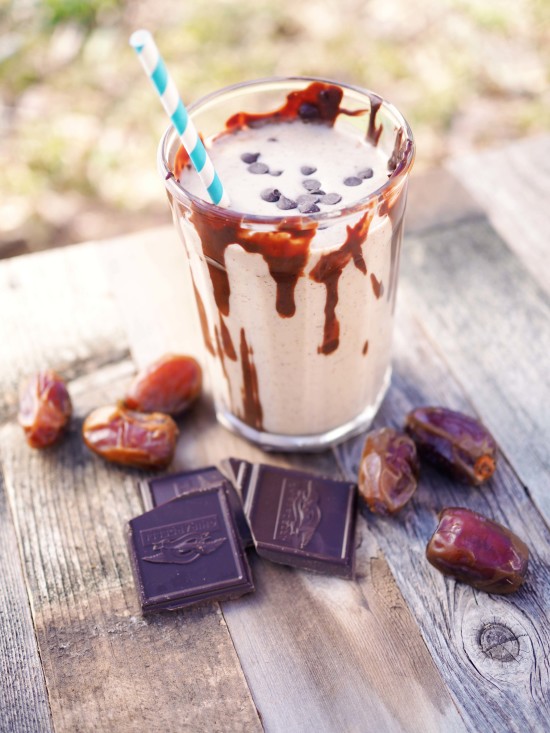 Sloppy Date Smoothie
2016-02-12 12:09:06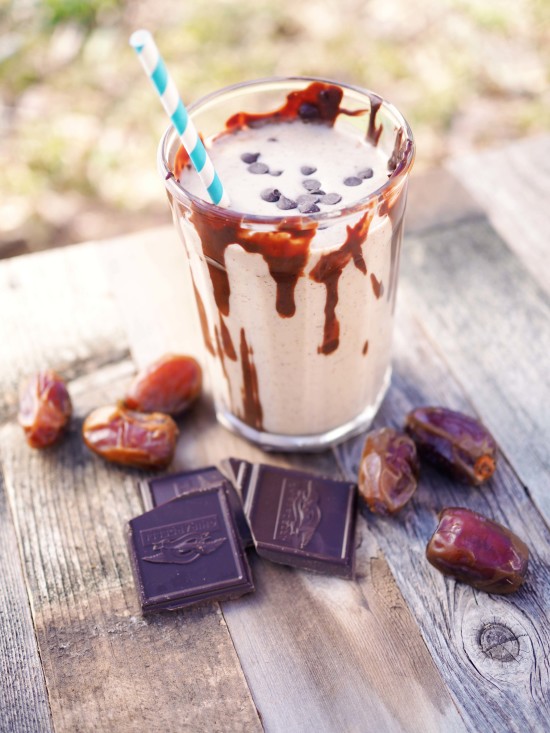 A thick and creamy smoothie with lots of natural sweetness and protein.
Nutrition Facts
Amount Per Serving
* Percent Daily Values are based on a 2,000 calorie diet. Your Daily Values may be higher or lower depending on your calorie needs.
Ingredients
1 Frozen Banana
3 large Ice Cubes
2 tbs Nuttzo
2-3 Dates (depitted)
1 tsp Cacao Powder
3/4 cup Almond Milk
1/4 cup Chocolate Chips (optional)
Instructions
Blend the banana, ice cubes, nuttzo, dates, cacao powder, and almond milk in the blender until smooth. If the blender sticks, add just a tiny bit more almond milk or a little water, or stir and try blending again. The smoothie will be really thick, so try not to add too much extra liquid.
Optional: Melt the chocolate chips and garnish the side of the glass with the melted chocolate before pouring in the smoothie. Top with a few chocolate chips.
Notes
To make this a super health nut smoothie add a teaspoon or tablespoon of Brewers Yeast.
Say Hello http://sayhelloblog.com/