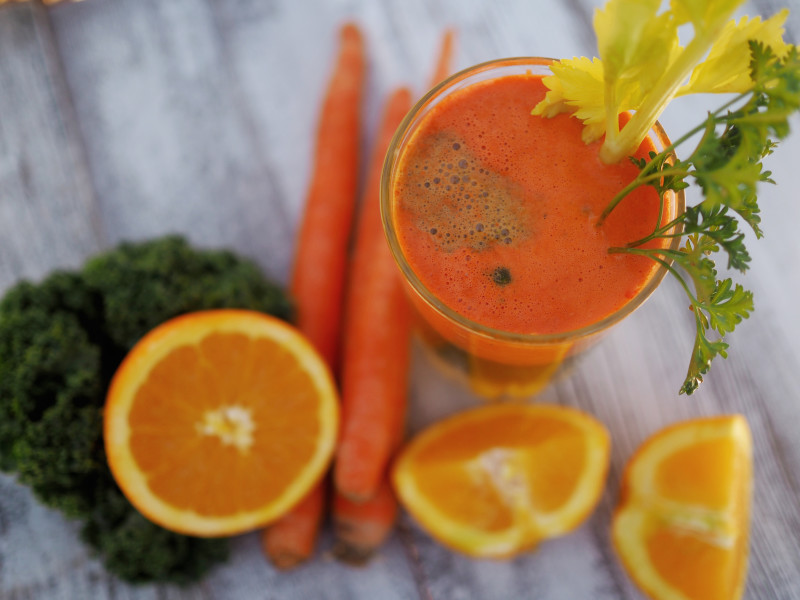 While kale is really good for you, I don't meet too many people who like it. I on the other hand love it! I eat it in anything, salads, soups, and of course juices and smoothies. But not everyone has to love kale, it's OK. In order to make it taste a little better, add a bit of orange juice. Fresh squeezed orange juice can make anything taste like heaven.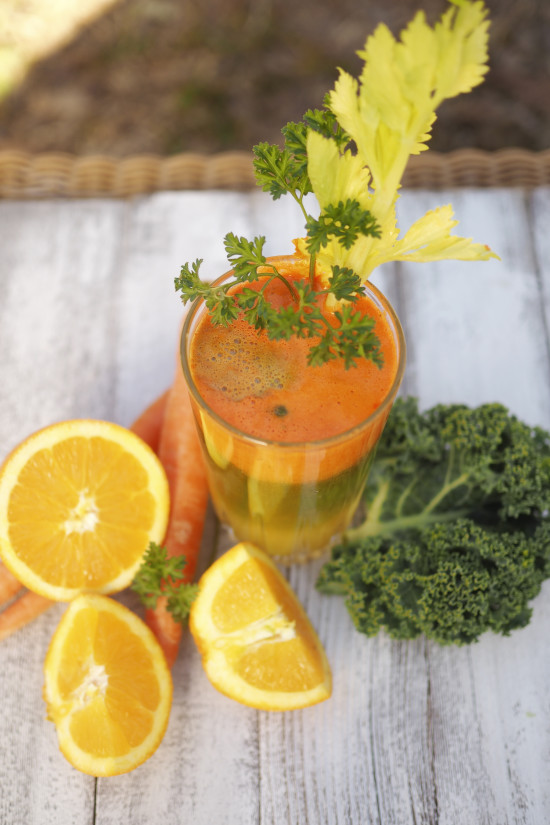 What I love about juicing is you can be creative. The recipes are endless. It's fun to have a variety of colors and flavors to work with. I've been making this particular juice every other day, I can't get enough kale in my life. Hope you get to try it!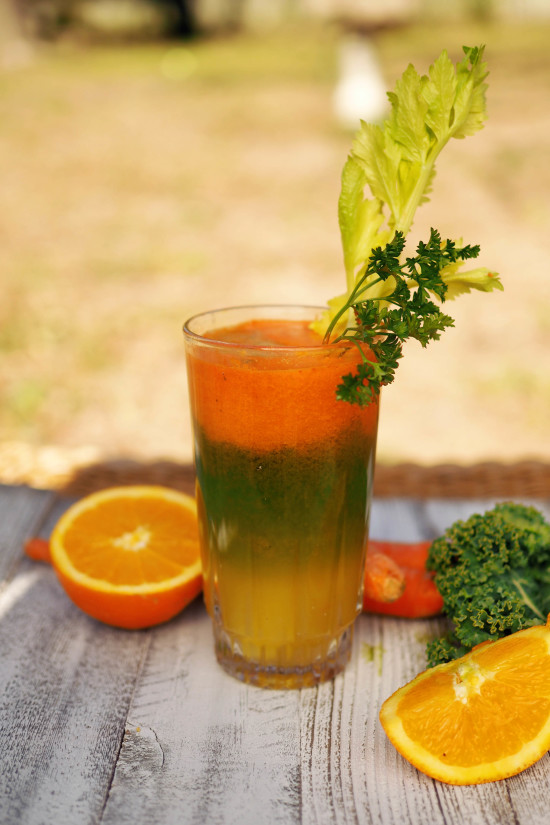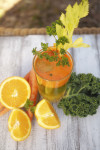 Orange Kale Juice
2016-02-18 19:58:03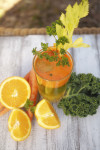 Serves 1
A perfect breakfast or afternoon juice that is smooth and tangy.
Nutrition Facts
Amount Per Serving
* Percent Daily Values are based on a 2,000 calorie diet. Your Daily Values may be higher or lower depending on your calorie needs.
Ingredients
2 oranges
3 carrots
2 celery stalks
2-3 sprigs of parsley
2-3 giant leafs of kale
Instructions
Wash all fruits and veggies and peal the oranges. To layer your juices, juice the oranges first and pour them into a drinking cup (preferably a clear glass). Next juice the kale, celery, and parsley. Pour it on top of the orange juice. Last juice the carrots and pour them on top of the kale/parsley/celery juice. Garnish with parsley or a celery stalk. Stir before drinking.
Say Hello http://sayhelloblog.com/