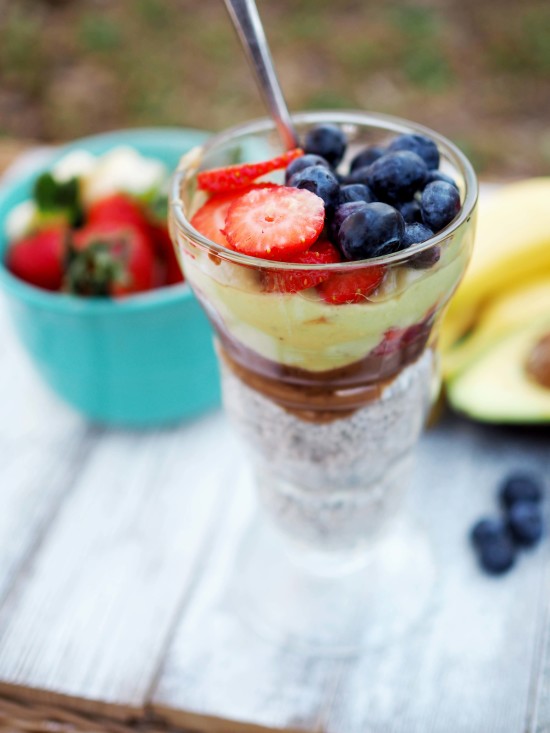 I've been on a fresh fruit and smoothie kick this week. On top of that, I've been trying to come up with ways to add more veggies in my diet, and make it fun. So here is a 5 layer chia seed pudding which is one of those sweet but oh so good for you meals. It can be eaten as a snack, for breakfast, or as dessert. It's also great as a light lunch, I had it for lunch today and it was actually very filling.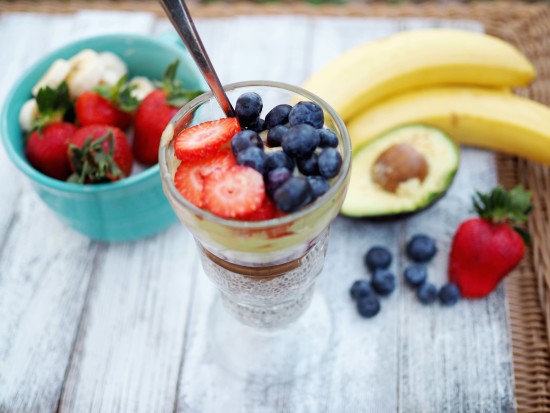 This would be wonderful in the summer. It's light and creamy and the colors are fun. Maybe it's all the warm weather we have had lately that has inspired me to make summer treats.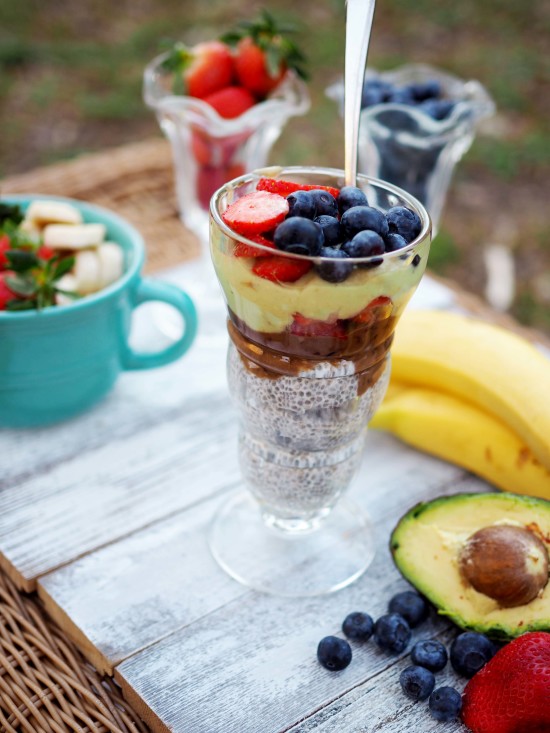 This is health in a pretty cup! I could eat this every day. It is really simple to make, and even if you don't have all the ingredients, you can substitute whatever kind of fruit you wish to make this. I think I might try some pineapple and mango next time.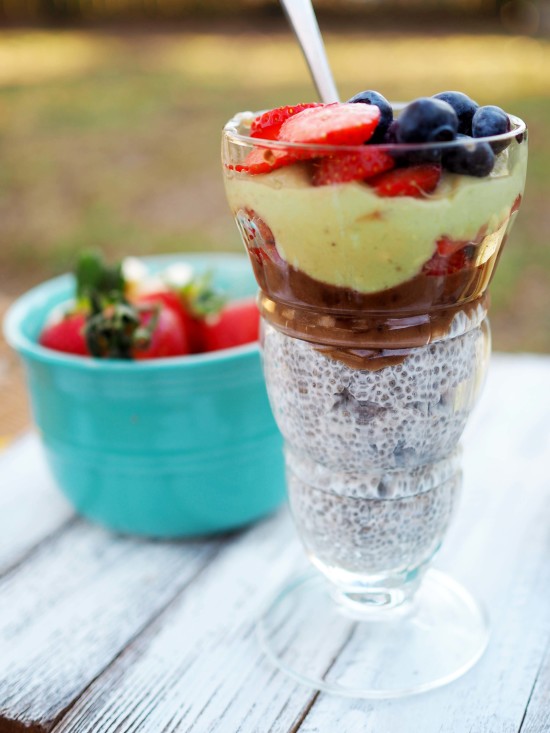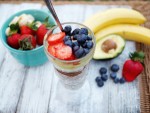 5 Layer Chia Seed Pudding
2016-02-10 16:20:02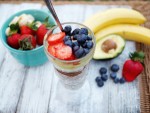 Health in a Bowl: Chia Seed Pudding with yummy layers of fruit and veggies.
Nutrition Facts
Amount Per Serving
* Percent Daily Values are based on a 2,000 calorie diet. Your Daily Values may be higher or lower depending on your calorie needs.
5 Layer Chia Seed Pudding
1/2 Banana
1/2 Small Avocado
3/4 cup Chia Seed Pudding
1/2 cup Diced Strawberries
1/4 cup Blueberries
1/4 cup Chocolate Date Sauce
Date Sauce
4 dates
1 Tablespoon Coconut Oil
2 oz 100% Chocolate or bittersweet chocolate chips
Chia Seed Pudding
2/3 cup Chia Seeds
1 cup Almond milk
1/2 cup yogurt
1 tsp honey
5 Layer Chia Seed Pudding
Prepare the fruit. Mash up the banana and avocado together until creamy and smooth (you can put in the blender with 1 tablespoon of yogurt to make it more creamy, or just leave it mashed). Dice the strawberries. Put the the chia seed pudding in a glass cup first. On top of the chia seed pudding spoon in the date sauce, then add the avocado/banana mixture. Top it all off with strawberries and blueberries.
Date Sauce
Melt the chocolate and the coconut oil together. Place the mixture in a blender with the dates. Blend till smooth.
Chia Seed Pudding
Place all ingredients for chia seed pudding in a bowl. Stir and refrigerate a few hours or over night.
Say Hello http://sayhelloblog.com/