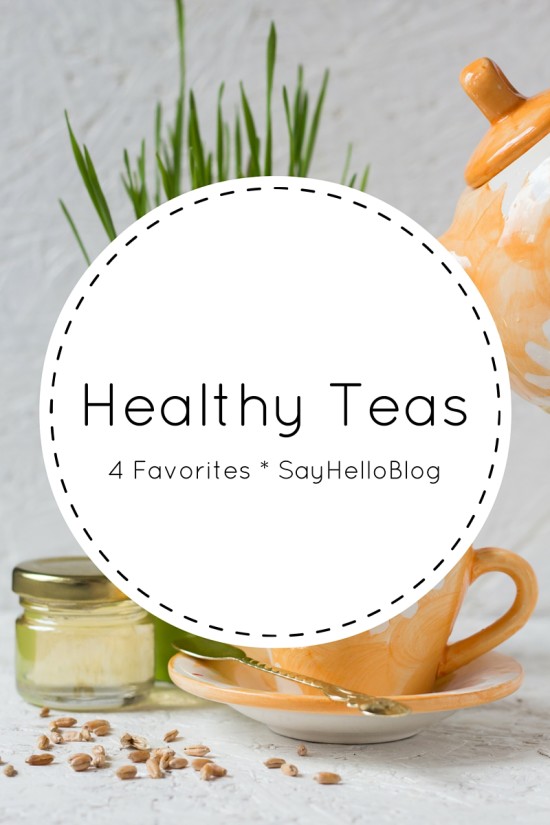 Whether I am just waking up, sitting outside in the afternoon, curled up on the couch with a good book, most of my favorite quiet moments in life involve tea.  I've always loved tea but lately I hardly go a day without drinking one (or two) of these.  Their taste is amazing but their health benefits are even more amazing.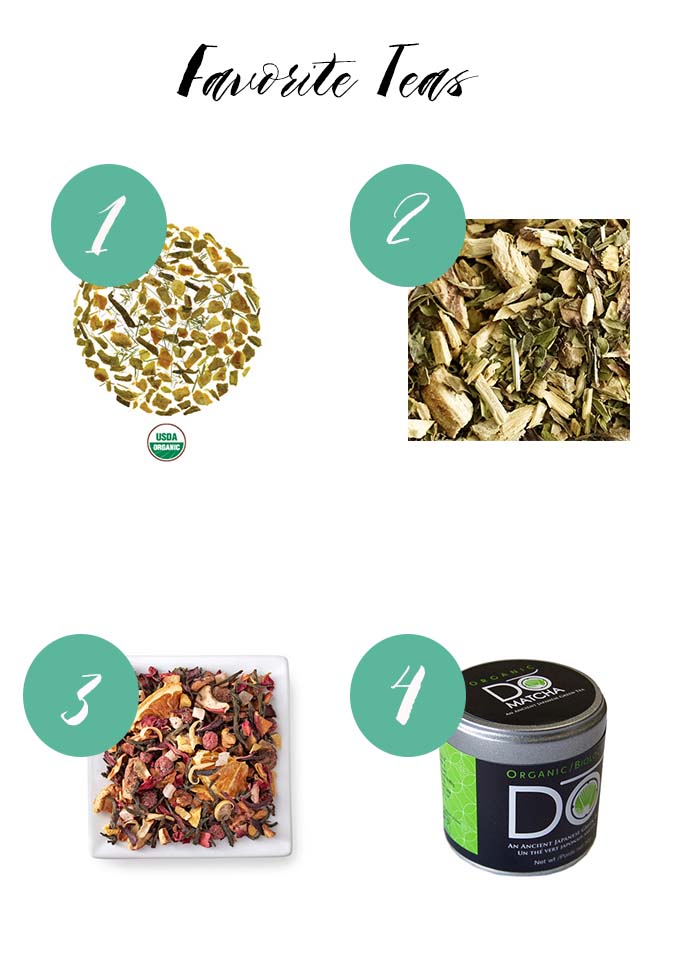 1. Rishi Tumeric Ginger
This tea I like to drink in the morning with a little lemon juice and honey.  It's an eye opener, but it's soft.  It gently wakes up the digestive system.  The turmeric and ginger combination has the anti-inflamatory and antioxidants you need to start the day.  Your body will love the break from caffeine and get a gentle detox.
2. Teapigs Licorice and Mint
I've always loved mint tea, but until I found this combination, I didn't realize it was missing something.  Now it's really hard for me to drink plain mint tea!  Though I've never been a fan of Licorice, I can't tell you how amazing it is as a tea.  It adds a slightly sweet taste to the mint that absolutely completes the flavor, it's refreshing and soothing.   This tea has a double dose of benefits that are great for your tummy!  Licorice is known to relieve indigestion and heal ulcers (and there are a host of other benefits, read more about them here). Mint also improves digestion, read more about mint here.  This by far is my favorite tea to drink, it probably should be listed as #1.
3. Teavana Youthberry
This is an all time favorite, definitely a treat.  It's more of a desert tea for me, it's very fruity.  I love that Starbucks now carries it, because I always need another trip to Starbucks, but not always another cup of coffee.  It's a great afternoon tea to sip while reading a book.  It is a white tea so it has a small bit of caffeine.  While it has great benefits from the red currents, acai, and hibiscus, it also has artificial flavor added to it.  Despite the artificial flavor (which yeah, probably not the healthiest), I still think it's a great tea with a bold fruity taste that is pretty unforgettable.  With the white tea reducing the risk of cancer I think it's totally worth it as an afternoon pick me up.
4. DoMatcha
This is a premium grade Matcha green tea I originally found at Natural Grocers.  It's slightly expensive but the flavor is worth it.  It tastes less bitter to me than some others that I've tried. It's known for a "relaxing energy" as a result of the combination of a small amount of caffeine and and an amino acid called L-Theanine.  When I think of Matcha, I think antioxidants, antioxidants, antioxidants, Matcha green tea is loaded with antioxidants. Read about the 3 main benefits of Matcha GREAT (I mean Green, haha) tea here.
Hope you enjoy trying some of these!  If you have a healthy tea you recommend trying please share!  I am excited to try new teas!