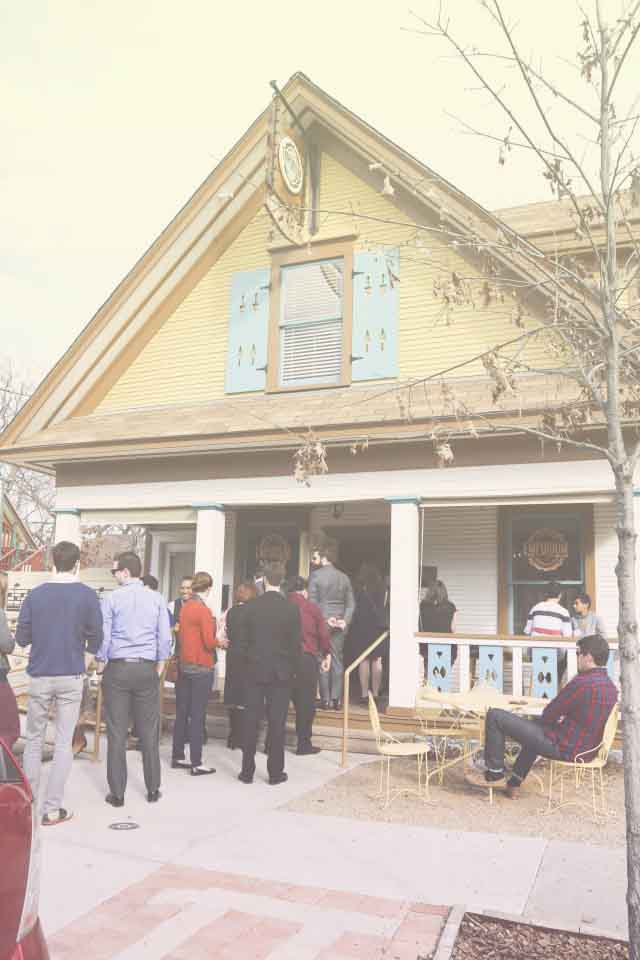 Today I went to Oak Cliff, I've been wanting to check out Emporium Pies for sometime now.  On a recent trip to Austin I discovered a really cute pie place with some friends, but wasn't hungry while there. Being there put me in the mood for pie, so I decided upon returning to Dallas the first thing on my list was to get pie, but not just any pie.  So here I am. Luckily for me, I got to Emporium before the line was out the door.  Apparently when the weather is nice and its the weekend, Emporium is the hot spot!
I didn't have to wait long for my pie though.  There were several to choose from, including a deep dish apple pie which looked heavenly!  I chose Merry Berry, which made me "berry" happy.  I don't like things too sweet, and this pie had just the right amount of tartness for me.  The crust almost tasted like a flaky sugar cookie! And of course I chose to have it with ice cream, because "local, organic, home made, vanilla" sounded too good to pass up.    Please go try an Emporium pie soon, you will eat every bite and thank me for it.
Further down you will see some photos of the inside, it has a cute farm house style.  Also they serve Cultivar Coffee, the best coffee in Dallas.